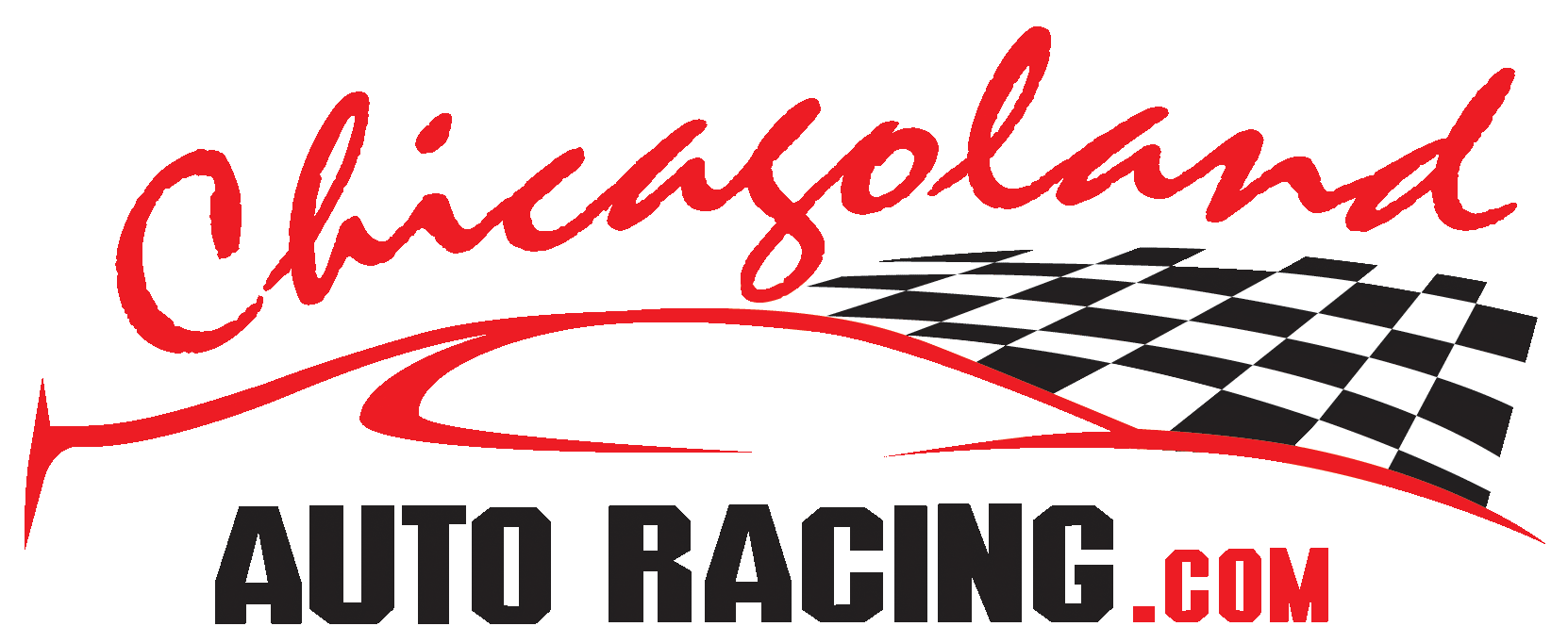 SOLDIER FIELD HISTORY
By Stan Kalwasinski
Chicago, Ill.—Remember when they use to race stock cars at Soldier Field? Racing at Soldier Field? The Bears have played football there for years. How could they have raced stock cars there?
Automobile racing did take place at the huge lakefront arena, which is currently undergoing a gigantic renovation and redesigning program. From 1935 and until June 9,1968, Soldier Field hosted midget auto races, demolition derbies and, for a number of years, weekly stock car racing.
Construction of Soldier Field, located at 14th Street and Lake Shore Drive in Chicago, began in 1922 and was completed in 1926 at a cost of $10 million. Plans began being formulated for the 100,000-seat arena in 1919. Blueprints called for a u-shaped plan in classic Greek style with monumental porticos on the east and west sides. It was first called Municipal Grant Park Stadium, but it was changed to Soldier Field in honor of Chicago area war veterans who died in World War I. The first event held at the new stadium was on October 9, 1924 and was a re-enactment of the Great Chicago Fire, which saw a crowd of 60,000 in attendance.
The first midget auto race was held at the 'Field" on May 19, 1935 as midget auto racing was in its infancy, having just gotten underway in California a few years before with the Chicago area seeing its first midget event at the old Calumet Speedbowl in Lansing in 1934. Early midget racing star Marshall Lewis, a native of Los Angeles, was the first winner at Soldier Field, capturing the main event on a cinder track inside of the huge stadium.
A number of "spotty" events were held after that initial event but some "big plans" were laid out for the summer of 1939. The American Automobile Association (AAA), the sanctioning body of the Indianapolis 500 at the time, would host the World's Championship Midget Auto Races on a specially-built, quarter-mile, high-banked, wooden board track that would be erected just for the five-race series. Built at a cost of some $25,000, the board track would see both local and out-of-town racers compete with proceeds from the event to benefit the Shriners' Hospital for Crippled Children, Chicago Unit. A $10,000 purse would be posted for the series, which would be held on June 18, 20, 22, 24 and 25.
California speedster Sam Hanks, who would go on to win the 1957 Indianapolis 500, grabbed top honors in the opening main event on June 18. Two days later, Hanks was victorious again. The June 22 event was rained out and run the next day with another California driver, Mel Hansen, claiming the win in the 50-lap feature race. Hanks set the track record that night during qualifying with a "super quick" lap of 11.85 seconds. Hansen again rang the victory bell on June 24 with another 50-lap win. Still another West Coast "hot dog," Ronnie Householder was the winner of the series finale on June 25, winning the 100 lap main event and claiming the World's Championship crown.
The old cinder track was replaced by a new clay oval in 1941, but World War II erupted and racing came to a halt in the summer of 1942. When racing resumed after the war, Soldier Field would become a midget racing "hotbed."
With its offices located at Gate "O" at Soldier Field, the Chicago Auto Racing Association, headed by ex-Chicago Cardinals football player, Art Folz, paved the quarter mile track in 1946 and weekly midget racing was presented for a number of years. Chicago area front running midget ace Ted Duncan was the Soldier Field midget champion in 1946 and 1947 with Johnny McDowell taking the title in 1948. California's Eddie Haddad was the track titlist in 1949 and held the one lap qualifying track record with a lap of 16.27 seconds set on June 29, 1949. Haddad was the man to beat during the weekly Wednesday AAA-sanctioned midget races at Soldier Field in 1949. Haddad won a half dozen or so feature races, including the100-lap Mid Season Championship event on July 27th and the 75-lap Police Benevolent race on August 17. Sadly, Haddad would die in a midget racing crash at Gilmore Stadium near Los Angeles in October of that year. Potsy Goacher of Anderson, Ind. was the champ in 1950.
Weekly midget racing at the arena became a thing of the past, although "spot" dates, featuring AAA and, later, United States Auto Club (USAC) speedsters were part of the Soldier Field summer schedule with Mike McGreevy winning the last USAC midget feature race on July 23, 1966. United Auto Racing Association (UARA) were part of the last season of racing at the "Field" in 1968 with George Kladis and Bill Kollman winning 20-lap UARA features on June 2.
Hot rod racing was introduced to Soldier Field fans in 1947 when Andy Granatelli convinced promoter Folz to stage a hot rod event in July of that year. A crowd of nearly 25,000 gathered to watch local hot rodders compete. Granatelli, of STP fame, would be part of the track's promotional team through the mid 1950's. Racing under Granatelli's Hurricane Hot Rod Association banner, Gilbert "Skippy" Michaels was the hot rod champ at lakefront speed plant in 1949, racing against the likes of future Indianapolis 500 winners Pat Flaherty and Jim Rathmann.
When stock cars replaced the "short-lived" hot rods at Soldier Field in 1950, Rathmann grabbed track championship honors for the Wednesday night action. Rathmann repeated the trick the following season with Michaels capturing a Soldier Field stock car title in 1952. Over the years, it has been said that a lot of Granatelli's races were "staged." Staged or not, the racing provided fans plenty of thrills with tens of thousands witnessing the competition every year. Chicago's Tom Pistone would win three straight stock car championships from 1953 through 1955. The 5'6" tall "racing dynamo" had a fast 1952 Pontiac in 1953, winning the championship against the likes of Kenny Netzel, Larry Odo, Herman Jordan and Al Shear. The 5/13/53 issue of National Speed Sport News carried the headline "Gene Marmor's Buick 1St in Soldier Field Opener." 38,078 fans were on hand for that season-opening Police Benevolent Fund race.
POLICE BENEVOLENT GOLD TROPHY RACE
Soldier Field was the site of the annual Chicago Park District Police Benevolent Association Gold Trophy Race from 1946 through 1958. Tens of thousands of fans would attend these race events with these programs usually being the best-attended races of the year. Over 40,000 fans were on hand when Pistone won in 1951 and a reported 45,000 fans saw Darel Dieringer win in 1956 over Pistone and Red Duvall. Chicago area political and TV/radio personalities were usually in attendance to present trophies, awards, etc. Chicago Mayor Richard J. Daley presented Marmor his trophy for his 50-lap victory in 1955. Police Benevolent stock car race winners included Pistone (1951), Michaels (1952), Marmor (1953), Odo (1954), Marmor (1955), Dieringer (1956), Pistone (1957) and finally, Don Oldenberg in 1958 with over 50,000 in attendance. Oldenberg and his 1955 Buick won the 40-lap contest ahead of Bill Lutz, Whitey Gerken, Fred Lorenzen and Marmor on Saturday night, June 14, 1958, which was the last benevolent race held.
NASCAR STOCK CAR RACING
NASCAR racing came to the big stadium with a bang in 1956 as three "National Championship" events were held. Pistone wheeled his own 1956 Chevy "rag top" to victory in the NASCAR Convertible Division 200 lapper on the Field's half-mile oval on June 30, 1956, besting Curtis Turner and Lutz. Glenn "Fireball" Roberts won a NASCAR Grand National (today's Winston Cup division) 200 lapper on July 22, piloting his factory-backed 1956 Ford to the win over Jim Paschal and Ralph Moody. With a reported 17,585 fans on hand, the final NASCAR race of the 1956 season was a 500-lap affair with Turner driving his "factory" '56 Ford convertible to the win ahead of Joe Weatherly and Bob Welborn. One more NASCAR race would be held at Soldier Field with Glen Wood (of the famous Wood Brothers racing team) winning a 100-lap convertible race on June 29, 1957.
A note on the half mile NASCAR track—the track probably measured more like 3/8's of a mile, similar to track USAC ran on in 1961 (one race) and again in 1967 which extended turns three and four down to the far north end of the arena. Quarter mile paved track, which encircled the stadium's football field, was used from 1946 on for the most part with the exception of special events like above. An Armco barrier circled the grassy infield/football field, keeping errant stock cars, for the most part, off of the sod.
Hailing from Elmhurst, Lorenzen, who would go on to become one of NASCAR's early superstars, was the track champion in 1956. Oldenberg of Highland, Ind., the 1955 NASCAR Convertible Champion, was the Soldier Field titlist in 1957 and 1958. The summer-long Pan American Games held at the arena would put a halt to all racing at Soldier Field in 1959.
Moving into the 1960's, Bryant Tucker and his 1957 Buick would be the man to beat for the track title. Tucker would claim the championship three straight years (1960—1962). A product of Granatelli's Hurricane days, Sal Tovella battled with Bob Chapman all season long and finally won the track crown in his 1963 Chevy II. Only two stock car events were held the following season (1964) with Lutz and Harry Simonsen winning the early May events before promoters, Bill Schade and Carl Bledsoe called it quits.
No racing was held in 1965 with Bill Earnest of the Rockford Speedway trying his luck to promote the track in 1966. Gerken and his rapid-running Ced's Muffler Service-sponsored 1965 Chevelle convertible walked off with season championship honors.
UNITED STATES AUTO CLUB (USAC) STOCK CARS—SOLDIER FIELD—1967
USAC sanctioned eight short track events, which counted towards its "National" stock car championship in 1967. Norm Nelson of Racine, WI and his factory-backed 1967 Plymouth were the stock car champions at Soldier Field that year. In special points kept for the Soldier Field races, Nelson bested Don White, Tovella, Bay Darnell, Dave Hirschfield (another Soldier Field "old timer") and Jack Bowsher in the final points tally. Eight USAC-sanctioned features were held at the "Field" with White winning four main events in his Ray Nichels-owned Dodge Charger. Nelson won three and Bowsher one. Nelson won his first USAC feature at Soldier Field on Saturday night, July 8, defeating White, Bowsher, Tovella, Darnell and Hirschfield in the 30-lap feature. Earlier in the evening, White grabbed fast time honors with a qualifying lap of 20.39 seconds. Two International Motor Contest Association (IMCA) stock car events were held with Ramo Stott of Keokuk, Iowa winning 75 and 100-lap races. These two races also counted towards the overall Soldier Field championship. These events were held on a 3/8's mile oval inside the arena and were promoted by N. Perry Luster, a Chicago area racing insurance businessman-turned race promoter. Previously, USAC sanctioned one stock car race at Soldier Field in 1961 with Les Snow in a Pontiac winning the 30-lap (15 mile) event on June 17, 1961. By season's end, the weekly USAC races were replaced by a series of demolition derbies.
Giving up on the "National" racing idea (USAC, IMCA, etc.), Luster came up with a three-track circuit for 1968 with local late model stock car drivers again being the headliners. Raceway Park (Blue Island, IL), the Mazon (IL) Speedbowl and Soldier Field would be part of Luster's weekly, three-track promotion. Racing at the Field made it only four nights with Bob Pronger, Bud Koehler, Ed Hoffman and Tovella claiming feature race win honors. Tovella, who won his first Soldier feature of his career on June 21, 1952, had the honor of winning the last stock car feature race ever held at Soldier Field on Sunday evening, June 9, 1968.
Pistone, who during his career competed in both the NASCAR Grand National and convertible divisions, was the all-time leading stock car feature winner at Soldier Field, having won, by best account, 38 main events. His nearest rival is Kenny Netzel with 16 wins, followed by Rathmann (15 wins) and Flaherty and Chapman, each with 14 scores. Other leading stock car feature winners at the "Field" over the years were Michaels, Marmor, Tucker, Jordan, Lou Fegers and Oldenberg.
After that June night in 1968, the roar of racing engines would not be heard again inside the massive edifice. Some claim that "hippies" put an end to racing there, protesting the use of city tax dollars to support a private business enterprise. Others feel that it was just the extraordinarily huge expense that a promoter would have to handle just to swing open the gates for a particular racing event that put an end to racing on Chicago's lakefront. As home of the Chicago Bears football team, the stadium underwent a major reconstruction and renovation project in 1979 with the football field being moved more to the south end of the stadium, basically covering up turns one and two of the race track.
So when someone says they don't remember racing at Soldier Field, tell them the missed a whole bunch of action and a lot of great memories.
END