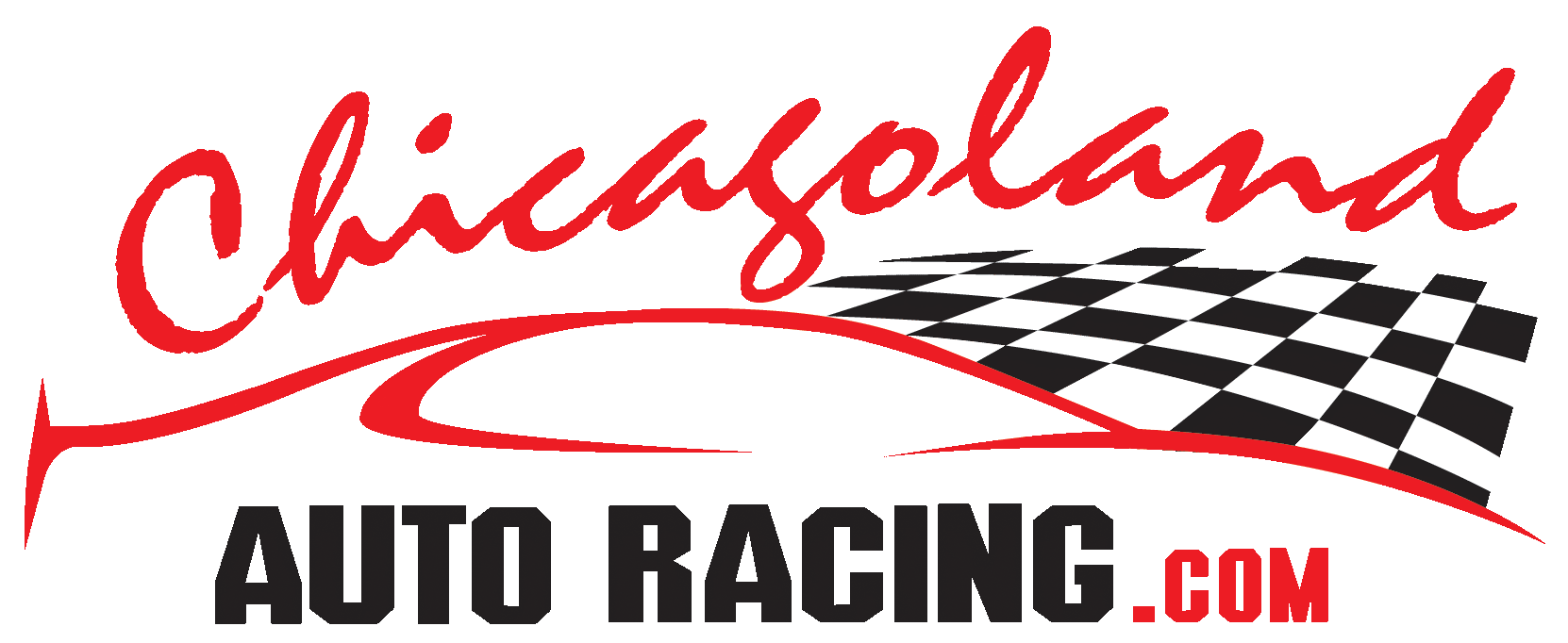 THROUGH THE YEARS ... 1958
By Stan Kalwasinski
In 1958, a Chicago "City Series' for paved track stock car drivers was held at three area speed plants in August. Soldier Field on Chicago 's lakefront, O'Hare Stadium in Schiller Park and Raceway Park near Blue Island each hosted special feature events.
Fred Lorenzen scored victories at both Soldier Field and O'Hare and Bill Van Allen claimed the 100-lap victory at Raceway, but it was Louisville , Ky. native Bill Lutz who claimed the overall "City Champion" crown.
Lutz and his '56 Chevy No. 56 recorded two seconds and a third place finish on his way to the title. Lutz looked on his way to winning the Raceway 100 lapper until one of his tires exploded on the final lap, giving the win to Van Allen.
Lorenzen bested Lutz and Don Oldenberg at O'Hare, while "Fast Freddy" defeated Lutz and Bob Williams at Solider Field. In the Raceway finale, Van Allen finished ahead of Lutz and Bob Schultz.
Finishing behind Lutz in the final points tally were Lorenzen, Gene Marmor, Schultz, Whitey Gerken, Williams, Van Allen and Ted Hane.
The 23-year-old Lorenzen was the "top gun" at O'Hare that season as well, winning 17 main events on his way to the track title. Gerken was the track's late model "rookie of the year" after making one late model feature start and winning the year before. Lorenzen, who hailed from Elmhurst , was also the United States Auto Club (USAC) stock car champion, wheeling his rapid-running '58 Ford to five victories on the "national" tour.
USAC also sanctioned a "short lived" short track stock car series during the year with local Chicago area drivers winning the events. The first event was held on May 25 at the 16th Street Speedway in Indianapolis with Dave Hirschfield winning the 100 lapper. Jack Holbrook won a "short track" event at the Rockford Speedway on June 11. "Tiger Tom" Pistone would win back-to-back events—scoring on the quarter-mile at Milwaukee on June 14 and at the high-banked Fort Wayne oval a week later. Hirschfield would win the series finale on the Milwaukee quarter on June 28.
Van Allen, in a '56 Studebaker Golden Hawk, was the '58 Raceway titlist, winning 12 feature races. Van Allen bested Bud Koehler, Williams, Oldenberg and Legs Whitcomb in the final point standings. Williams and his '56 Ford won the track's annual 300-Lap Classic ahead of Bob Pronger and Bob Slepski.
Oldenberg of Highland, Ind. and his '57 Buick convertible were the season championship-winning combo at Soldier Field. Over 50,000 fans saw Oldenberg win the Chicago Park District Police Benevolent race at the 'Field in June. Oldenberg defeated Lutz, Gerken, Lorenzen and Marmor. The event was the last Police Benevolent race held with the well-attended, annual affair dating back to 1946 when it was a midget race.
Don Waldvogel and his late model Chevy No. 51 were a dominant pair at Santa Fe Park Speedway near Willow Springs at 91st Street and Wolf Road . Bill Gibson claimed top honors in Santa Fe 's annual National Clay Track Championship, which was a 100-lap battle that year. Eddie Stillman was the modified stock car champion on the dirt at the Waukegan Speedway. The Broadway Speedway in Crown Point , Ind. was in its first full season of operation with Jerry Brown claiming the driving title for the dirt track racing that saw the old coupes compete.
Arnie Gardner was the stock car track champion on the pavement at Mance Park Speedway in Hodgkins, Ill. , while Bobby Udell captured the stock car driving crown at the high-banked, quarter-mile paved Rockford oval. The dirt Rensselaer ( Ind. ) fairgrounds oval saw Ralph Luse claim his third straight title in competition that also featured the old coupes.
Harold "Wild Willie" Wildhaber was named the driving champion of the United Auto Racing Association (UARA) midget organization. The UARA "stars and cars" raced weekly on the clay at the Joliet Memorial Stadium. Milwaukee area driver Frank Burany, whose racing the midgets dated back to before World War II, and Len Sutton won USAC midget races at Raceway Park . Eddie Johnson was a USAC midget feature winner at Soldier Field on August 2.
At the Mazon Speed Bowl, Ted Schroeder of Hobart , Ind. won a 500-lap stock car race on July 4th, driving Jeff Calp's 1932 Ford coupe #97. Newspaper ads called the event the Modified Stock Car Championship, U.S. National. The open competition was slated to pay $1,000 to win with a $2,500 minimum purse. During the race, eight persons were injured when a car crashed into spectators (pitmen) off of turn three—just passed the north grandstands. Dick Good of Mishawaka , Ind. , driving a super modified, won another 500 lapper on September 14. Bob Tattersall of Streator , Ill. , driving the Tony Saylor V8 midget, won two 25-lap midget features during the Grundy County Fair on August 30 and September 1. Tattersall also won a 250-lap midget race on August 10 in the Saylor V8 ahead of Iowa 's Dick Ritchie, Bud Abraham and Danny Kladis.
In March, Chicago 's International Amphitheatre was the scene of an indoor sports car race. The event utilized several of the Amphitheatre buildings. Loyal Katskee of Omaha , Neb. in a Ferrari won the event, averaging just over 73 miles per hour. The new Meadowdale International Raceway in Carpentersville opened for the first time during the weekend of September 13 and 14 with a crowd of between 50,000 and 150,000 fans attending.
California 's Chuck Daigh in a Scarab was the winner of the first major event held at the 3.3-mile road course, which featured its famous "180-degree banked "Monza Wall" and a 4,000-foot main straightaway. Sadly, driver, Robert Walker died from injuries suffered in a crash that opening weekend. Lorenzen closed out the season at Meadowdale on October 19, winning a 70-lap/222-mile USAC stock car race ahead of '58 Indy 500 winner Jimmy Bryan, Daigh, Les Snow and Marshall Teague.
END