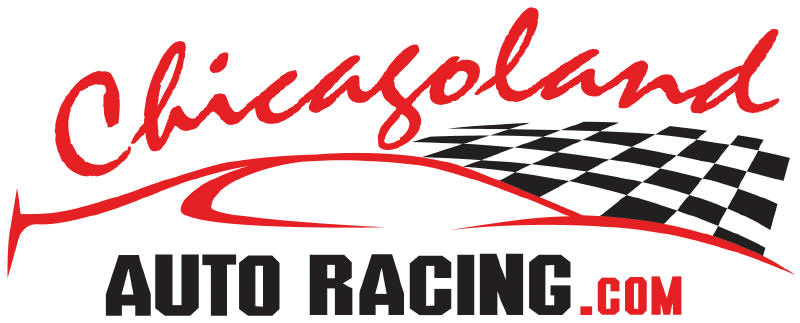 THROUGH THE YEARS…1955
by Stan Kalwasinski
For the first time since the winter of 1934/35, with the exception of the World War II years, indoor midget auto racing did not take place in the Chicago area—specifically at the International Amphitheatre at 42nd and Halsted streets. The American Automobile Association (AAA) sanctioned several indoor midget events at the Allen County Memorial Coliseum in Fort Wayne , Ind. with veteran Chicago area open-wheel ace Danny Kladis scoring a 100-lap victory in early January. Former United Auto Racing Association (UARA) midget driver Chuck Rodee would be named the Fort Wayne/AAA Indoor Midget Champion for 1955.
Once a local "haven" for midget racing, Raceway Park near Blue Island had not held a midget racing event since 1952 and it would be the same story in 1955. UARA continued to carry the banner for local midget racing with Floyd "Bud" Abraham of Chicago claiming the championship. Former area midget front runner Bob Muhlke talked of plans of a new midget racing facility—O'Hare Stadium in Schiller Park , claiming that the new track would feature "the return of midget auto racing to Chicago the way it used to be." O'Hare opened in 1956, but it would be stock cars that would be the track's "featured" attraction.
Tom Cox was the stock car champion at Raceway Park for the '55 season. The 29-year-old Villa Park driver wheeled his Lou Cantone-owned '50 Oldsmobile No. 11 to the title. Sometimes also behind the wheel of Bill DeGonia's rapid-running Olds, Cox scored a total of 22 feature wins during the year, besting Bud Koehler, Bun Emery and Rich Sutkus in the final points tally.
Winner of 23 features during the year, Koehler won Raceway's "season-opener" on April 10, wheeling his "bathtub-looking" '51 Nash to victory in the 25 lap headliner over Bill Cornwall, Bryant Tucker and "Legs" Whitcomb. Emery, a native of Bangor , Maine , won the track's annual 300-Lap Classic on October 9, guiding his Red's Auto Repair-sponsored '50 Lincoln No. B25 to the win over Ted Janecyk and Cox.
Bob Button claimed the Raceway Park convertible championship. Button wheeled a 1948 Buick "ragtop" in the competition, which saw a total of 12 "topless" events run.
Chicago 's Bill Van Allen captured top season championship honors at Santa Fe Park Speedway near Willow Springs. Van Allen's "modified" Mike Gbur-owned Nash Rambler was a car to be reckoned with as Van Allen won a total of 12 features at the 'Fe, including the "season opener" in Mid May and several 100-lap wins. Those wins propelled Van Allen to his second straight driving title at the Santa Fe dirt oval. In August, Chicago southsider Johnny Kapovich took Gbur's "big" 1953 Lincoln , usually driven by Gene Crowe, out to Santa Fe for the track's 300-lap battle and scored the win.
Van Allen was also tough to beat at the Mance Park Speedway in Hodgkins, although Arnie Gardner claimed season track championship honors. The Mance brothers, Hal and Bill, decided to pave their track for the '55 season with Indiana 's Gene Crowe winning the season-opening stock car feature on May 1. Van Allen closed out the season, winning the 50-lap season finale on September 16.
Andy Granatelli was calling the "promotional shots" at both Soldier Field and at the 87th Street Speedway . Granatelli's organization, formerly known as the Hurricane Racing Association, had a new name for 1955—Chicago Auto Racing, Inc. with the association calling for "strictly stock" late model stock car competition at the two Chicago ovals. A crowd estimated at 60,000 watched Gene Marmor win the 10th annual Chicago Park District Police Benevolent Gold Trophy Race at Soldier Field on May 28 over Tom Croft and Frank Edwards, who was really longtime race official Frank "Ham" Lobaza. 34 cars started the 50-lap race with winner Marmor receiving his trophy from Chicago Mayor, Richard J. Daley.
Marmor, along with rival Tom Pistone, both had brand new 1955 Chevrolets. Pistone would capture four feature race wins on his way to winning his third straight Soldier Field track championship. On September 3, Larry Odo wheeled his '55 Oldsmobile to victory in the 100-lap Season Championship race, besting Pistone, Marmor, Tony Venturini and Sal Tovella. Later in the season, Pistone would make some starts in both AAA and NASCAR stock car competition for the first time.
Over at the 87th Street oval, Pistone claimed two feature victories and the track title during a short, seven-race season. Hailing from Louisville , Ky. , Bill Lutz and his '55 Ford Convertible won the 100-lap season finale on August 7, defeating Roy Czach and Odo. Earlier in the year, Lutz won a 100-lap "new car" feature at the Canfield ( Ohio ) Speedway .
Don Harvey was the stock car track champion at the high-banked, quarter-mile paved Rockford Speedway. Tilford "Red" Aase closed out the season by capturing the " Rockford 358." The race was scheduled for 500 laps, but rain shortened the contest with Aase claiming the win over Van Allen and Hal Ruyle.
Earl "Whitey" Johnson was the big stock car winner on the dirt at Illiana Motor Speedway in Schererville , Ind. . Bob Perrine, Kenny Boyer, George Colvin, Gene Crowe, Marion Lowry and Ted Schroeder were among other Illiana frontrunners that year. One of Johnson's many victories during the Wednesday night action was the 100-lap Mid Season Championship battle for modified stock cars. The American Automobile Association (AAA) sanctioned three stock car events during the season. Frank "Rebel" Mundy won two main events in his Carl Kiekhaefer-owned Chrysler 300, while Jim Rathmann captured a 100-lap chase in a '55 Chevrolet. On a cold, dreary afternoon in October, Chuck Weyant won a AAA-sanctioned 50-lap midget race over Jimmy Knight and Bob Tattersall. Earlier in the day, Tony Bettenhausen had grabbed fast time honors. Paul Goldsmith was the winner of an American Motorcycle Association (AMA) "National" race on the Illiana dirt in August.
Soldier Field and 87th Street Speedway also held AAA-sanctioned midget races. Chuck Rodee won a 100 lapper at the 'Field on August 14 over Springfield 's Rex Easton and Johnnie Parson, while Easton and Clark "Shorty" Templeman of Seattle, Wash. claimed AAA wins at 87th Street . Iowa 's Dick Ritchie also won a 100-lap UARA feature at Soldier Field on July 30.
Don Waldvogel scored his second consecutive stock car title at the Kankakee Fairgrounds Speedway. One of Waldvogel's wins was a the 50-lap Spring Championship chase. The Waukegan Speedway closed its season by late August while Norm Legner was the stock car champion at the Mazon Speed Bowl.
Chuck Scharf and Harry Redkey's SAFE Circuit of Champions "All Stars" all-convertible circuit debuted on May 1, 1955 at the Alabama State Fairgrounds in Birmingham , Ala. with Chicago area driver Bill Brown capturing the 100-lap/50-mile headliner in his '55 Mercury Montclair. Brown, who hailed from the Roseland area of Chicago and cut his "racing teeth" on the local short tracks, defeated another local favorite – Don Oldenberg of Highland , Ind. By season's end, the 32-year-old Oldenberg and his '55 Buick Century convertible would claim seven victories and the association's overall driving title, being recognized as the "national" convertible champion. One of Oldenberg's wins came on June 29 at Raceway Park with Oldenberg winning a 100 lap battle over Hershel White and Hammond 's Red Duvall.
In addition to Oldenberg, Brown and Duvall, other Chicago area "locals" in the SAFE action included Dave Hirschfield, Red Rinehart, Larry Odo, Bill Cornwall and Bob Pronger. Driving a '55 Chevrolet Bel Air V8, Pronger claimed a convertible win at the Cincinnati ( Ohio ) Race Bowl on July 13, winning the 50-lap chase over Oldenberg and Darrel Dieringer. Pronger had started the season in a pretty much "one-of-a-kind" Chrysler 300 convertible. A young A.J. Foyt was among the many competitors in the SAFE ranks during the season. In December, SAFE, which stood for the Society of Auto Sport, Fellowship and Education, merged with NASCAR with Oldenberg becoming NASCAR's first convertible stock car champion.
Tony Bettenhausen, with relief help from his "pal" Paul Russo finished second in the Indianapolis 500, which was won by Bob Sweikert. Two-time race winner Bill Vukovich perished in a crash during the annual speed classic. Former Soldier Field champion Pat Flaherty finished 10th while local midget race winners, Weyant and Templeman, were "500" rookies. The only local driver to compete in the annual NASCAR-sanctioned 160-mile beach and road course headliner in February at Daytona Beach Fl. was Jack Radtke of Grayslake with Radtke turning in an impressive 10th place finish in his '55 Chevrolet among the 48-car field.
-55-