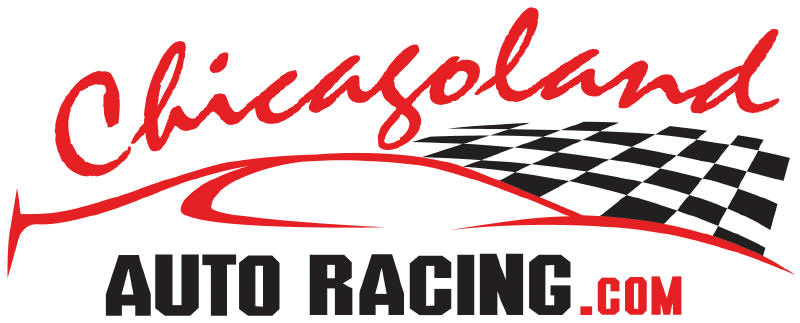 THROUGH THE YEARS…1950
By Stan Kalwasinski
The 1950 season in the Chicagoland area got underway with four midget racing programs held indoors at Chicago's International Amptheatre at 42nd and Halsted Street., located next to Chicago's famed Stockyards. Again under the promotion of Art Folz and his Chicago Auto Racing Association, the Amptheatre was the scene of the opening indoor show on Saturday night, January 14, and Cleveland's Jack Kabat in his Pollock Offy won the 30-lap headliner over Ray Richards.
The second event of the season was held on January 21 with 23-year-old Gene Hartley of Roanoke, Ind. capturing the 30-lap main event in his Drtina Offy. Hartley would make his first of 10 Indianapolis 500 career starts later in May. Frank Burany and Mike O'Halloran finished second and third. 69 cars showed up for the event at the one-eighth mile dirt oval. A resident of Highland Park, Richards and his Ulmer Special No. 26 were winners at the next Amptheatre show on January 28 with Ray Knepper and Bud Koehler finishing second and third.
The 100-lap championship race was held on February 2 and Kabat came back to score his second win of the season in the AAA-sanctioned contest. A standing-room-only crowd of 8,595 fans watched Kabat defeat O'Halloran, Paul Russo, Aaron Woodard and Jimmy Knight. Earlier in the evening, Ralph Pratt grabbed fast time with a lap of 9.11 seconds. A field of 74 entries was on hand. The final 1950 Chicago indoor points standings found Richards on top, followed by O'Halloran, Knight, Kabat, Russo, Knepper and Koehler.
Hal Ruyle, the "farmer boy" from St. Louis, Missouri, was the stock car champion at Raceway Park for the 1950 season. Ruyle, won nine feature races during the year, wheeling the rapid-running, Hank Salat-owned and prepared, 1946 Packard. Ruyle bested Koehler, Don Odell, Bob Meyers, Bob Pronger and Bill Van Allen in the final standings.
One of Ruyle's victories was the speedway's third annual 300-lap Classic. The Sunday afternoon, October 15th event saw Ruyle take top honors over Koehler in his '49 Ford, Irv Wurm (49 Ford), Pronger (49 Mercury), John Bard (49 Ford and Kenny Love (49 Ford). Koehler was leading the way in the later stages of the race only to get tangled up in an accident and lose track position to Ruyle. Earlier in the day, Ruyle set a new Raceway qualifying mark of 16.70 seconds.
Pronger grabbed top honors during Raceway's April16th stock car season opener with Pronger wheeling his 1949 Mercury to victory over Bill Yancey, Pete Peterson and Dennis Rubino. The Championship Stock Car Club would sanction the late model shows during the year.
With midget racing suffering, Raceway opened its 1950 midget racing season on Saturday night, May 6 with Charley Russell of Detroit winning the 25-lap midget main event. Run under the sanction of the Midwest Car Owners and Drivers Association, the feature race saw Russell defeat Johnny Hobel of Cedar Rapids, Iowa and Koehler.
Chicago's Eddie Russo and Lansing's Mike O'Halloran would battle for the season midget championship crown at Raceway with Russo coming out on top. Russo and O'Halloran both won four feature races. The 25-year-old Russo used several different cars on his way to winning the title, including his own Offy No. 3. Markham's Johnny Roberts won three features, including the annual Wally Zale Memorial contest and the 100-lap season finale. Other midget feature winners were Rex Easton (2), Bud Swanson (2), Jimmy Caris (2), Mike King (1), Byron Fisher (1), Koehler (1) and Russell (1). Besides his success at Raceway, Roberts was the midget driving champion at Walsh Stadium in St. Louis. In all, Raceway would host a total of 78 racing programs (57 – stock cars and 21 – midgets).
Soldier Field kicked off its season on Sunday afternoon, May 7 with Gil "Skippy" Michaels of Cicero winning the 25-lap Hurricane Hot Rod Association stock car chase in his 1950 Ford. Michaels bested Al Swenson and Norby Lewandowski.
Turning 22 during the summer (July 16), Jim Rathmann would score five feature wins to grab the Soldier Field stock car title. Rathmann used a Cadillac to get the job done. Tens of thousands of fans would jam the Chicago lakefront arena for the twice-a-week stock car action. Other stock car winners included Pat Flaherty, Kenny Netzel and Irv Kerbel.
During the season, Rathmann, who would go on to win the Indianapolis 500 in 1960, was quoted as saying, "I figure it (stock car racing) will last a couple of more years, and when the stocks are gone there'll also be something else to race."
Flaherty, another California transplant like Rathmann, would be crowed the stock car champ at the Rockford Speedway. Down south of Chicago, Les Snow of Bloomington captured top stock car honors at the Kankakee Fairgrounds Speedway.
A crowd of 36,875 saw Potsy Goacher of Anderson, Ind. win the 5th annual Police Benevolent race on Sunday night, September 17 at Soldier Field. The 100-lap AAA-sanctioned midget headliner saw Goacher, who was crowned the overall midget titlist at the "Field" for 1950, defeat Tony Bettenhausen and Frank Burany. Earlier, Burany won the 100-lap Mid Season Title race at the "Field" defeating Goacher and Leroy Warriner on July 30.
Besides his local midget activity, Bettenhausen won three AAA National Championship (Indy Car) events. Tony B.'s victories came at Milwaukee, Springfield, Ill. and Bay Meadows, Calif.
On Sunday afternoon, May 28, Frank Luptow of Tampa, Florida, won the 20-lap International Motor Contest Association (IMCA) "big car" (sprint car) headliner at Aurora Downs. 8,000 howling fans witnessed the fourth annual visit of the sprinters to the Chicago area horse track with Ohio's Deb Snyder and Bert Hellmueller chasing Luptow at the finish. Earlier in the day, Snyder set fast time, touring the half-mile dirt oval in 25.63 seconds.
Promoter Rudy Leger and track owner Harry Molenaar presented a "big car" race at Molenaar's New Schererville Speedway also on May 28 with Don Carr of Jackson, Mich. winning the main event. The race was scheduled for 25 laps, but was called after 11 laps after a car flipped and struck two men—a policeman and a solider. Both were seriously injured. Earlier in the day, Carr set fast time with a lap of 26.45 seconds at the Indiana half-mile dirt oval.
Stock car action also took place at the Schererville speed plant, which was also called Molenaar's Speedway from time to time. Michigan driver Willie Fedewa, Eddie Nichols, Stogey Stindinger of Strawn, Ill. and Nick Trgovich were among stock car winners. Trgovich's win came on September 12 on a new quarter-mile track that was built. Hal Ruyle and his 46 Packard closed out the season with a win on November 5.
Lou Fegers of Glenview, Ill. was the stock car champion at the Waukegan Speedway. In it second year of operation, the quarter mile dirt oval saw Fegers wins a 100-lap main event on October 22. A week later, Keith Custer wheeled his 47 Pontiac to victory in a 200-lap chase.
For the third year in a row, Ray Elliott was the midget driving champion of the United Auto Racing Association (UARA). Elliott and his Melcher V8 were big winners during the campaign, which included visits to DePere, Wis.
END