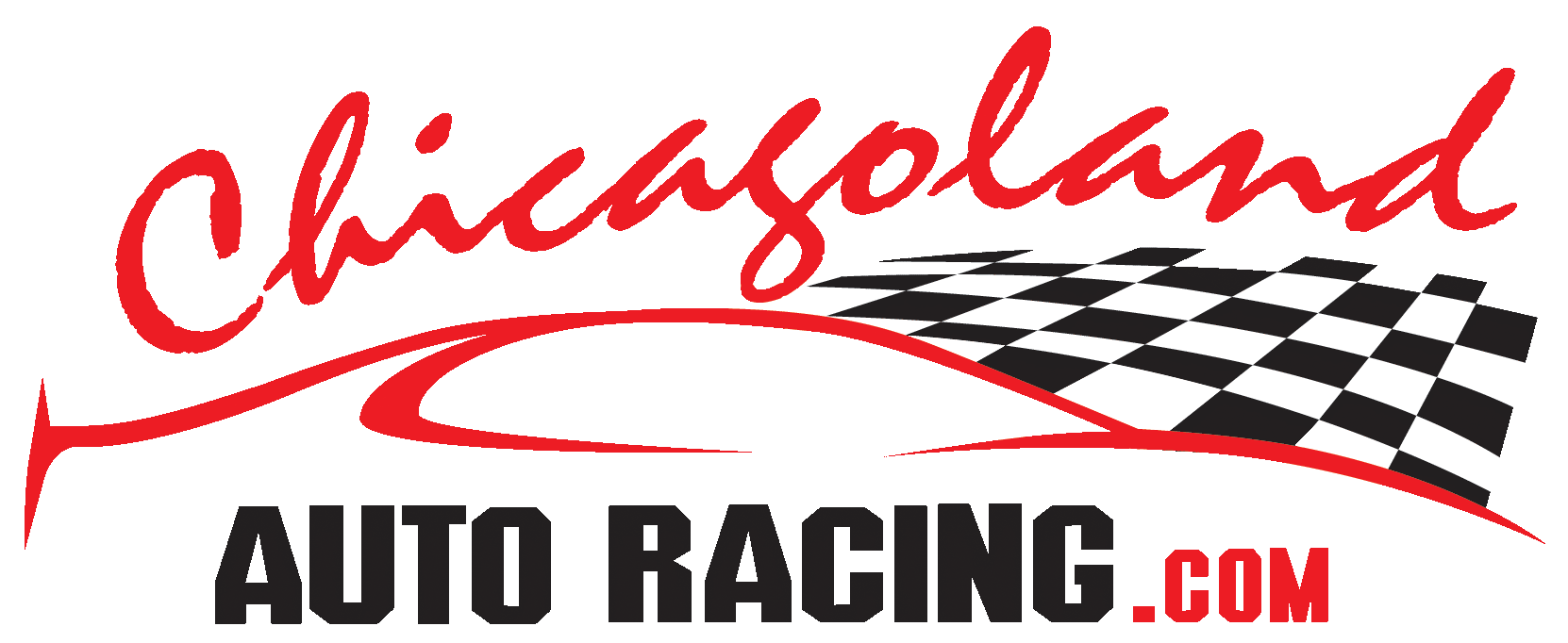 Jimmy Snyder
by Stan Kalwasinski
A former Chicago milkman, Jimmy Snyder was probably reaching the zenith of his racing career when he was killed in a midget racing accident near Cahokia, Ill., just across the Mississippi River from St. Louis, Mo., on June 29, 1939.
James L. Snyder, at the age of 30, had just come from an impressive month of May at the Indianapolis Motor Speedway. Driving for speed-chasing, multi-millionaire, Joel Thorne and auto racing mechanical whiz, Art Sparks, Snyder had finished second in the Indianapolis 500 after setting a new qualifying record earlier in the month.
Making his first Indy 500 start in 1935, Snyder was now a veteran of five Indianapolis classics and had become a "500" favorite ever since teaming up with Sparks for the 1937 race. Based on the West Coast, Sparks built a powerful six cylinder, twin-cam, supercharged engine for the '37 race, installing the "Big Six", as Sparks called it, into a Clyde Adams-built chassis. The '37 race would be the last for two-man cars with Takeo "Chickie" Hirashima being Snyder's "riding mechanic" one last time.
Snyder ran one qualifying lap at 130.492 miles per hour (quite an accomplishment back then) and turned in an overall qualifying speed of 125.287 mph. Making a late qualifying effort because of supercharger problems, Snyder started 19th and reportedly passed 17 cars down the backstretch on the first lap and held the lead for 65 miles until he was forced to retire with transmission problems after completing 27 laps and being credited for 32nd place.
Engine rules were changed for the 1938 race with Sparks' "Big Six" being scaled down to a "Little Six." With full-time millionaire/part-time racer Thorne funding the effort, Snyder started 15th and finished 15th, dropping out of the race with reported valve spring trouble. Snyder had led for a number of laps, setting track records that remained unbroken for 10 years. The 1939 race saw Snyder again driving for the Thorne/Sparks team, setting a new qualifying mark of 130.138 mph and finishing second in his Thorne Engineering Special No. 10 after leading the first 100 miles of the race.
Less than a month later, Snyder was gone. In Joe Scalzo's Car Life magazine article in 1966, Sparks commented, "Snyder was the best of them all. And he died before he really proved himself."
Snyder began racing in 1932. Arch Ward in his sports column—"In the Wake of the News" in the Chicago Daily Tribune on May 27, 1939 stated, "Jimmy Snyder, former Chicago milkman who hopes to win the Indianapolis auto race Tuesday, got his start as a driver when he bought a helmet and a pair of goggles in 1932. He went to a track, became acquainted with Emil Andres, also from Chicago, and in two weeks was driving regularly."
Snyder's introduction to speed happened at the Evanston Motor Speedway, north of Chicago, where race car and stock car events were held, beginning in 1932. One of Snyder's earliest wins came at the Evanston five-eights mile dirt oval on August 20, 1933 when he won the day's 20-lap/10-mile main event ahead of his "pals" – Cletus "Cowboy" O'Rourke and Andres. Snyder and his Miller Special topped off the 1933 racing season by winning a 100 miler at Indiana's one-mile Roby Speedway on October 8th, besting Andres and Vern Franke.
Snyder won a number of races at the Evanston Motor Speedway in 1934 and was a "big car" regular at various Midwestern tracks for the next several years. Snyder's success at Evanston came mainly behind the wheel of the Len Barnard HAL engine-powered racer. He teamed with Iowa car owner John Gerber in 1937 and won at the Cook County Fairgrounds, located just west of Chicago, on July 18. He was leading at Cook County a few weeks before (June 6) when the engine started to miss, costing him a sure victory, but still finishing third in Gerber No. 15 single-seater. The week before his Cook County win, the Snyder/Gerber combo won at Cedar Rapids, Iowa. Snyder looked to be on his way to another victory at Cook County on August 1 until clutch problems sidelined him.
1938 saw Snyder win again at the Cook County Fairgrounds, capturing a 50 lapper in Paul Weirick's famed "Poison Lil" open-wheel car. In addition to his five Indianapolis 500 starts, Snyder started six other American Automobile Association (AAA)-sanctioned "Champ Car" events during his career. On September 10, 1938, Snyder drove the Burd Piston Ring Special to victory at the one-mile dirt oval at the New York State Fairgrounds in Syracuse, N.Y. after setting fast time and starting on the pole. The Syracuse win was Snyder's only National Championship victory.
Snyder competed in the 1937 George Vanderbilt Cup Grand Prix race at New York's Roosevelt Raceway. Snyder and his Boyle Special were not around for the finish of the 90 lap/300 mile event, dropping out of the race with gear lever problems after completing 39 laps.
When midget racing was introduced to the Chicago area in the fall of 1934, Snyder was in the starting lineup at the 124th Field Artillery Armory at 52nd Street and Cottage Grove Ave. for those early events. Indiana's Harold Shaw defeated Snyder in the inaugural 15-lap main event on November 18, 1934, which marked the first indoor midget race program ever held in the United States. On November 29, Thanksgiving night, Snyder won the main event inside Chicago's Armory, defeating Wisconsin's Tony Willman. With legendary race announcer, Ed "Twenty Grand" Steinbock handling the PA, Snyder won five of 11 races held that night. Snyder captured the first indoor midget race ever held at Chicago's International Amphitheatre on January 3, 1935. A few weeks later, Snyder won another midget feature race as indoor racing made its first appearance in the St. Louis area.
Snyder was ready for the first outdoor season of midget racing in the Chicago area, winning his first feature of the season at Wolf Lake Speedway in Hammond, Ind. on June 9, 1935, which was the opening race for the new midget raceway. Prior to his Chicago area victories, Snyder won a midget race at the Butler University football field the night before his first "500" start. The race is believed to have been the first midget auto race in the State of Indiana.
He injured his left shoulder at Walsh Stadium in St. Louis in mid-July, but came right back and won at Wolf Lake a week or so later. He captured a 100-lap midget contest at Sparta Stadium at 22nd Street and Kostner Ave. in Chicago on September 20, which historians believe might have been the first 100-lap midget race ever held in the Chicago region. When racing returned to the Armory for the 1935/36 indoor season, Snyder was among the feature winners, going on to win the overall track championship. For a time, Chicago businessman and sportsman, Thorne Donnelley fielded cars for Snyder. In early 1935, Snyder was the bartender at Wally Zale's The Speedway Bowl Café and Bar at 6001 S. Halsted in Chicago. For a time, he was also partners in the Emil Andres & Jimmy Snyder Speedway establishment.
The 1936 outdoor season saw Snyder win at the new Riverview Speedway and also at another new race venue – the Torrence Speedway located on the far southside of Chicagoland in an unincorporated area near Calumet City and Lansing. Wolf Lake and Mazon, Ill. were other sites of Snyder victories during the season. Operating Jimmy's Midget Tavern at 224 W. 63rd Street in Chicago, Snyder claimed track championship honors at Riverview in 1936 in his Elto-powered Auburn Special. Snyder always seemed to be among the front runners at the Armory, winning features every indoor season after his title winning campaign. He broke his jaw in a heat race at the Armory in January of 1938 and did not return to racing until early April. His last victory at the Armory came on May 7, 1939 as he drove the Coutre Special to victory in the 50-lap Season Championship race ahead of Duke Nalon and Tony Willman.
After his success at Indianapolis in 1939, Snyder was among the entries for the AAA-sanctioned World's Championship Midget Auto Races at Soldier Field with the races held on a specially built, quarter-mile, high-banked, wooden board track (28 feet wide, 30 degree banked turns) with the first program set for June 18. Driving the Charlie Allen-owned midget, Snyder was not among the top finishers during the five-race series, but finished second to Tony Willman at Riverview in a 40-lap midget headliner on June 28. The night before he had a won a 50-lap midget feature at Walsh Stadium in St. Louis, Mo. ahead of Ted Duncan and Willman. Snyder, who lived at 8030 S. Morgan Ave. in Chicago, was scheduled to compete at Cahokia, Ill. the next day to help a friend with his midget race promotition at a small dirt track near East St. Louis.
Newspaper accounts of the accident said that Snyder's small white car plowed into the outer guardrail on the 12th lap of the 40-lap feature and rolled onto the track, where it was hit by another car. Jimmy Snyder, the king of speed, considered by many the greatest driver ever produced by Chicago, was dead.
Born in Chicago on March 10, 1909, Snyder reportedly spent his boyhood on an Indiana farm before returning to Chicago to attend Englewood High School and the University of Illinois, where he played football during his freshman year. Later, he attended Oglethorpe University in Atlanta. Snyder left Atlanta and returned to Chicago with his first job being driving a milk wagon. He was reported to have played professional football for a time with the St. Louis Gunners. He was married and he and his wife, Grace, had three children – daughters Grace Louise and Lois Ann and a son, Jimmy Jr. In addition to his immediate family, he was survived by his parents, Roy and Della Snyder, a brother, LeRoy and a sister, Mrs. Beatrice Larson.
Jimmy Snyder – he is one of the greats in Chicago area auto racing history.
END