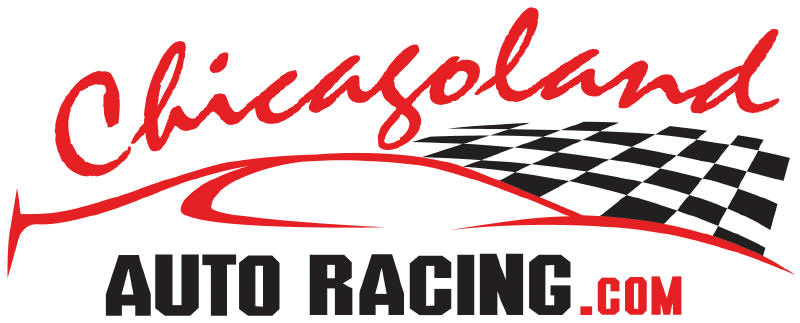 Hi! My name is Stan Kalwasinski and for nearly 50 years I have had an interest in Chicagoland auto racing—primarily stock car racing, but really an interest in all racing related to the Chicago area.
Probably around 1955 or 1956, I attended my first race with my parents at 87th Street Speedway in Chicago. 1111 E. 87th Street was the track's exact address and one thing I can remember is that they use to tow the wrecked cars outside of the pits and place them near the railroad viaduct west of the track.
We would pass the smoking and steaming hulks while walking to our car after the races.
The old 87th Street track had a short history—1948 through 1956 and it seems like we started to go to Raceway Park after that. Drivers like Bob Button and Legs Whitcomb were my favorites, primarily because they had some connection to the neighborhood where I lived. Whitcomb's No. V2 Oldsmobile was kept down the alley from our house at 10200 S. Peoria Street in Chicago.
Enough about me already. This website is primarily for the purpose of documenting the history of Chicago area racing, dating back to this country's first automobile race—the Chicago to Evanston and back contest in 1895.
As I build this web page, I will include a lot of historical information, covering a wide span of racing from the old board track in Maywood, Ill. to current stock car racing at local speedways. A lot of area speedways have come and gone with many of these tracks not known to current fans and maybe only a faint recollection/memory to others. Indy cars, big cars and sprint cars, AAA/USAC stocks, midgets and countless more types of racing have been part of the Chicago area racing picture.
Over the years, I have collected quite a bit of historical information—facts and figures and stories to go along with a pretty good collection of racing photographs. Before I go any further, I have to thank Bob Sheldon of Burnham, Ill. for sharing countless numbers of photos from his vast collection. Bob was a "shooter" (racing photographer), taking pictures, primarily open-wheel stuff, at numerous Midwestern speedways, including all the local tracks—Raceway Park, Illiana, Santa Fe, Mance Park, Soldier Field, etc., etc. After Bob quit "chasing race cars," he began to build up an extensive collection of racing photos, including lots of local stuff, as well as racing pictures from tracks from throughout the country. Sadly, Bob passed away on May 4, 2016.
Another gentleman I need to thank is the legendary Wayne Adams, who from 1947 through 1989, was the announcer at Raceway Park near Blue Island and for many years a writer for the old racing newspaper— Illustrated Speedway News. I always thought part of Raceway's mystique was hearing Wayne's voice over the PA system. I think Wayne was in a class by himself with only Ed "Twenty Grand" Steinbock or Santa Fe's Jan Gabriel maybe in the same league. Unfortunately, I only heard "Twenty Grand" announce maybe once or twice.
Wayne's knowledge and real life experiences in auto racing have been shared with me over the years and I thank him for that.
I would also like to thank Allan E. Brown of Comstock Park, Mich. for his tireless efforts in putting together his book—The History of the American Speedway, Past & Present. Allan's book has been a great resource piece for this website.
I hope you all enjoy these pages of information and photos. If you have something to add or to comment on, please reach us at skalwasinski@yahoo.com or call (219) 923-1475.