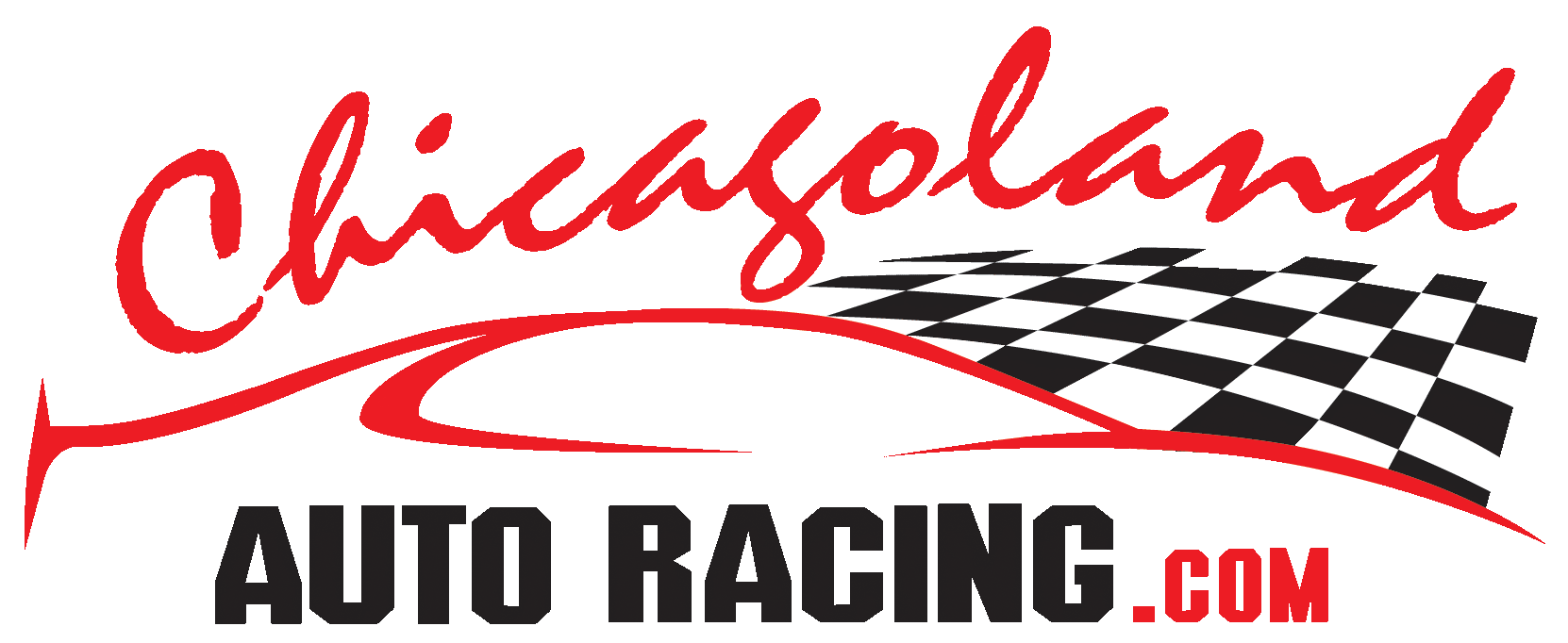 Fred Lorenzen
by Stan Kalwasinski
Fred Lorenzen was an 18-year-old, Elmhurst, Ill. resident when he got involved in stock car racing at Chicago's Soldier Field in 1953. The racing newcomer was among the top "amateur" drivers in action at the huge arena, known for being the site of everything from music concerts to the annual College All Star football game with auto racing being a big part of the stadium's summer schedule year after year.
Born on December 30, 1934, Lorenzen was the winner of an eight-lap "amateur" race at Soldier Field on September 2, 1953 while a couple of his future Chicago area late model stock car foes, Tom Pistone and Gene Marmor, were winners of twin 20-lap main events that night. It seemed like it was only a few years before that Lorenzen was scooting around the streets of his hometown in a lawnmower engine-powered race car that he had built with the help of some friends. The story is that police warned his parents to keep young Freddy off the streets as passing motorists could hardly see that small, low-slung, primitive racer.
Some street and drag racing and a demolition derby or two followed with Lorenzen, a graduate of York High School, finally trying his luck in the "amateur" stock car races at Soldier Field. A few years later – 1956 to be exact, Lorenzen was competing in the late model action at Soldier Field as well as trying his luck in both NASCAR and Untied States Auto Club (USAC) stock car competition. He had purchased a Chevy from Pistone and raced it both on area short tracks and also on the bigger tracks of the NASCAR and USAC circuits.
He made seven starts in NASCAR competition in 1956 and won a whopping $235.00 for the year. He was 46th in the final USAC standings that year, having competed in three races at the famed "Milwaukee Mile" at State Fair Park in West Allis, Wis.
In 1956, Lorenzen's '56 Chevy carried him to the overall season track championship at Soldier Field and two feature wins at O'Hare Stadium, which was located just southwest of the intersection of Irving Park and Manheim Road in Schiller Park, which was close to his Elmhurst home. Lorenzen wrapped up the Soldier Field title by finishing second to Marmor in the season-ending 100 lapper. Lorenzen finished behind track champion Marmor and Tom Cox in the final standings at O'Hare, which saw its first season of racing take place.
In 1957, Lorenzen and mechanic Jack Sullivan had a '57 Oldsmobile "Golden Rocket" 88 two-door sedan ready for competition. The Oldsmobile, carrying the number '50' on its doors, was used in both USAC and short track competition with Lorenzen winning a few late model features in the car. He garnered his first win of the season at O'Hare on June 23 driving the Olds. Putting his NASCAR career on the "back burner," Lorenzen raced the Oldsmobile in USAC competition, destroying it in a wreck at Trenton, N.J. on Labor Day after an eighth and a 10th place finishes in a pair of races at Milwaukee. He finished 21st in the final USAC standings. Piloting a '57 Chevy, he came back and finished 10th in the 250 miler at Milwaukee on September 15 with Ralph Moody grabbing the win.
Although finishing 14th in the points, Lorenzen captured a total of seven features at O'Hare in 1957. He won his first feature of the year on June 23, wheeling his Oldsmobile to the victory. Lorenzen jumped into the Gus Borggren '57 Chevy and won several features and then capped off the season by winning the track's 100-lap season title race in the Jake and Joe Talarico '57 Chevy on August 25 ahead of Roy Martinelli and Ken Paulsen. Lorenzen's Chevy carried the unique sponsorship of Peter Troost Monuments.
1958 was Lorenzen's year to shine both on the local and national levels as he won the O'Hare Stadium late model championship and the USAC stock car title. The 23-year-old Lorenzen, a carpenter by trade, won a total of 50 O'Hare events during the year, 17 of them being feature races, including the opening day 25 lapper. He piloted the Talarico 1957 Chevy No. 28, winning nine of the first 11 features held that season at the high-banked, quarter-mile, paved oval. Highlighting Lorenzen's feature wins were the 50-lap Spring Championship win, the 50-lap Mid Season title grind and his win in the 100-lap O'Hare Stadium "leg" of the special Chicago "City Series" which pitted top drivers from O'Hare, Soldier Field and Raceway Park near Blue Island in a series of three special races, one at each track. Lorenzen also won the "City Series" feature at Soldier Field, but finished second in the overall standings to "City Champion" Bill Lutz, a native of Louisville, Ky.
Competing in a fresh 1958 Ford with a Holman-Moody engine under the hood, Lorenzen surprised a lot of people by winning the USAC stock car crown in 1958, winning five races out of the seven races he entered. With financial help from Lou Miller of Lou and Ev's County Line Pizza, he won at Milwaukee on July 13 to score his first ever USAC victory. He defeated Pistone and Marshall Teague in the 150-mile event after setting fast time during time trials the day before. Lorenzen payday was a "hefty" $4,920!
Wisconsin's Al Krause wrote in National Speed Sport News, "Fred Lorenzen, a 23 year old speed merchant from Elmhurst, Ill., scored his first major late model stock car race victory here Sunday afternoon in the 150-mile national championship late model event here on the one mile paved track. A crowd of 20,208 saw Lorenzen lead for 125 laps of the race, the other laps of the event being monopolized by Tommy Pistone, Chicago."
The week after the victory, an ad appeared in National Speed Sports News…"Lorenzen wins Milwaukee and $4,920 in prize money thanks to the Holman-Moody engine in his '58 Ford!"
Driving his Lou and Ev's County Line Pizza-sponsored '58 Ford, Lorenzen duplicated his winning performance at Milwaukee on August 17, pretty much never running worse than third all day as he defeated Teague and Ohio racing veteran Mike Klapak in another 150 lapper. Lorenzen then won a 100-miler on the one-mile dirt oval at DuQuoin, Ill. on August 30 and traveled to the one-mile paved oval at Trenton, N.J. the next day to score another win (a 300-mile event) on Labor Day.
Lorenzen wrapped up the USAC title with a $4,100 victory on the Meadowdale Raceways road course in Carpentersville, Ill. on October 19, besting '58 Indy 500 winner Jimmy Bryan in the 70-lap/222-mile event over the 3.3 -mile road course, noted for its high-banked "Monza Wall." It was reported that Lorenzen walked the entire course, studying every turn and angle, and then took a ride in a passenger car to get the feel of it before taking his practice laps. Chief mechanic Jim Butler, crew members Francis Allen and Bill Butler, along with Lou Miller, posed with Lorenzen for the victory photo at Meadowdale.
Lorenzen repeated his USAC laurels in 1959, winning the organization's "national" stock car title for the second straight year. Competing in his "trusty" '58 Ford, Lorenzen entered 13 USAC races and won six. Victories came at Langhorne, Pa., DuQuoin, Milwaukee, Lakewood Speedway in Atlanta, Clovis, Calif. and Las Vegas. Back home, Lorenzen finished third in the points at O'Hare behind champion Lutz, winning four feature races in his Nickey Chevrolet-sponsored "Purple People Eater" '56 Chevrolet. One of the wins was the 100-lap Chicago City Championship race with Lorenzen besting Bill Lutz, the 1959 O'Hare track champion.
Lorenzen finished third in the final O'Hare point standings in 1960 behind champion Roy Czach and former Soldier Field titlist Skippy Michaels. Lorenzen swept the first six out of seven late model feature races held at O'Hare in his Bob Burns-owned Nickey Chevrolet "K-Jet" 1957 Chevy.
1960 saw Lorenzen return to NASCAR competition, making his first start since 1956. Living in Charlotte, Lorenzen put together his new Ford in the shops of Holman-Moody. Wheeling his 1960 Ford No. 28, Lorenzen started 16th in the first of two 40-lap qualifying races at Daytona and drove to a third place finish. Two days later and making his first start in the Daytona 500, Lorenzen guided his Rupert Safety Belts-sponsored Ford to an eight place finish after starting fifth in the 68-car field. Campaigning his the car in a total of 10 races, Lorenzen would post three "top five" finishes in NASCAR Grand National action with a third at Daytona during the Firecracker 250 on July 4th being his best effort. Lorenzen led his first laps in NASCAR competition at Martinsville, Va. in April only to see engine problems arise, costing him a better finish than his posted 18th place.
Pretty much out of money after the 1960 season, Lorenzen saw his entire racing career completely change when he was offered a ride with Holman-Moody on Christmas Eve, 1960. Lorenzen was being looked at for a number of years by Ralph Moody, a former driver who along with John Holman, made up the powerful race team, heading up Ford's efforts in NASCAR. Lorenzen's racing career was about ready to take off!
Lorenzen's Holman-Moody entry was not ready for the 1961 Daytona 500 so he made a deal with Tubby Gonzales to drive Gonzales' 1961 Ford No. 80 in the "500." Starting 45th in the 58-car field, Lorenzen marched up through the field and finished fourth, two laps behind the leaders. He made his first start in a Holman-Moody Ford in the March 26, 1961 Atlanta 500. Lorenzen qualified third and took the lead on lap 34. He set the pace until the 106th lap when a tire blew, sending Lorenzen's No. 28 into the wall. He was out for the day, but had made an impression on the superspeedway.
In his next start, on April 9, he won what was scheduled to be the Virginia 500 at the Martinsville (Va.) Speedway. Rain washed out the race after 149 laps. Lorenzen had taken the led from Rex White on lap 119 and was leading when the race was halted. Instead of restarting the race at that point the following week, NASCAR officials paid the field according to a 100-mile race. Lorenzen had his first NASCAR victory with the Virginia 500 rescheduled later that month.
After his first career NASCAR win at Martinsville, Lorenzen said, "It seemed like to me that it was a duel of who could wear the other's brakes out first. I was perfectly satisfied to just sit there and run second. It was still early in the race and I was in no hurry…but Rex slipped a little wide on the turn and I just dove inside and came out leading the race. Then the rain fell and I felt a little better about being the leader."
On May 6, Lorenzen took home top honors in the Rebel 300 at the Darlington (S.C.) Raceway after a late-race, side-by-side, paint-swapping, battle with Curtis Turner. With the laps winding down in the 219-lap event, Lorenzen repeatedly tried to muscle his way past Turner on the high side of the one-groove race track. Turner would drift high and block Lorenzen's move, often forcing him into the guard rail. With two laps to go, Lorenzen faked a high pass then scooted under Turner and went on to a six-car length victory over the not-too-happy Turner.
Lorenzen told Tom Higgins of the Charlotte (N.C.) Observer newspaper, "That race was extra special because the track is so very, very special and because I was able to beat Curtis Turner. You've got to remember that for a kid like me, names like Curtis Turner, Joe Weatherly and Fireball Roberts were hero stuff."
Back in the Chicago area during 1961, Lorenzen would grab a few feature race wins at O'Hare in the Bob Burns-Chevy, ending up with a career total of 111 race wins, including 40 feature victories, at his "home track." One of his 1961 wins was a victory in O'Hare's 100-lap Summer Championship race after Lorenzen started 19th in the 22-car field. The season also saw Lorenzen officiating O'Hare's Cadet (sportsman) stock car division.
Lorenzen would score his third and final victory of 1961 at Georgia's Atlanta International Raceway, winning the Festival 250 on July 9. Lorenzen would make a total of 15 starts in NASCAR action in 1961 and finished 19th in the points with over $30,000 in winnings. He was seventh in the final standings in 1962, winning two races in 19 starts and winning just over $46,000, a small sum compared to what he would win the following year.
In 1963, Lorenzen became the talk of NASCAR as the "Golden Boy" won nearly $123,000 in NASCAR Grand National competition, wheeling his Herb Nab-prepared, Lafayette Ford-sponsored, 1963 Holman-Moody Ford to six wins in 29 starts. As a comparison, '63 NASCAR champion Joe Weatherly took home just shy of $75,000. Lorenzen rang the NASCAR victory bell eight times, including five consecutive victories during a stretch, in just 16 starts in 1964. The season was marred by the deaths of Weatherly, Jimmy Pardue and Lorenzen's teammate, Glenn "Fireball" Roberts and his own serious injury accident during a qualifying race for the Firecracker 400 at Daytona.
Commenting about Roberts' passing, Lorenzen said, "When NASCAR lost Fireball Roberts it was like Santa Claus didn't exist at Christmas and it took everything out of the race."
Lorenzen returned to USAC competition in May of 1964 as he won the Yankee 300 on the road course at Indianapolis Raceway Park in Clermont, Ind. in his '64 Ford, defeating '63 Indianapolis 500 winner Parnelli Jones for his 12th and final USAC career victory.
"I am really tired," said Lorenzen after his IRP win. "This is the hardest trophy I ever won. Parnelli is tougher than anything. He's the toughest."
Teaming up with old friend and mechanic Jack Sullivan, Lorenzen would win the rain-shortened Daytona 500 in 1965, driving his familiar white and blue-trimmed Holman-Moody Ford No. 28.
In a 1968 Stock Car Racing Magazine article, Sullivan said, "Freddy ate, slept, breathed and dreamt racing, 24 hours a day"
Lorenzen scored a total of four victories in 17 starts in 1965. The next season (1966) – it was two wins in 11 races started. Ford was boycotting NASCAR over its rules in 1966 and Lorenzen was out of racing for a time, finally coming back and competing. At Atlanta, he drove Junior Johnson's '66 Ford Galaxie "Yellow Banana" that stretched NASCAR rules to the limit and then some.
In 1966, Lorenzen toyed with the idea of racing in the Indianapolis 500!
"I had an agreement to drive a car this year," Lorenzen was quoted as saying in 1966. "and the car did go in the 500. But I dropped out in February. I pulled out of the race because, after taking a while to think about it, I concluded that I'd had enough success with stock cars, and why leave a good thing to get in the other man's game?" Lorenzen had run some practice laps at Indianapolis in November of 1965, driving Indy regular Johnny Boyd's Ford-powered "funny car."
1967 saw Lorenzen finish second to Mario Andretti in the Daytona 500 after winning one of the two 100-mile qualifying races a few days earlier. The win would be Lorenzen's final NASCAR victory. In April of that year, Lorenzen, suffering from ulcers, announced that he was retiring from stock car racing. At a dinner in his honor in Charlotte, Lorenzen said, "I want to quit while I'm on top. I've won everything that you can win, and there's no way for me to go but down."
Towards the end of the year (1967), Lorenzen teamed up with relative newcomer Bobby Allison with Allison driving a Holman-Moody Ford to victory in a couple of late-season races. The Lorenzen-headed team with Allison driving was all set to go the following season (1968), but Ford pulled its support after only a handful of races. Allison quit the Holman-Moody team with Lorenzen resigning in July.
Making no driving appearances in either 1968 or 1969, Lorenzen returned to NASCAR racing at the World 600 at Charlotte, driving his familiar No. 28, but this time it was a red and gold Dodge Daytona owned by Charlotte promoter Richard Howard. Starting sixth, Lorenzen was leading the race when the engine expired. In all, Lorenzen made seven starts in 1970. In 1971, Lorenzen started the year in a Plymouth fielded by Ray Nichels and sponsored by a newcomer to NASCAR racing – STP. He finished second in the June race at Dover, Del. for his best finish of the season, which saw Lorenzen line up 14 times for NASCAR competition, which now had the sponsorship of Winston cigarettes. Lorenzen left the Nichels team by early September and was set to drive the Wood Brothers Mercury in the Darlington 500 on Labor Day. During a practice run, Lorenzen lost control of the car exiting turn four. The car climbed the outside retaining wall, then spun and hit the concrete pit wall. Lorenzen suffered a compound dislocation of the left ankle and broken bone in his left foot, a mild concussion, facial lacerations and a gashed throat that required surgery.
Lorenzen's final year in NASCAR Winston Cup racing was 1972 as he made eights starts with three third place finishes. The final race of his NASCAR career took place September 24, 1972 at Virginia's Martinsville Speedway with Lorenzen starting fifth and finishing 27th in a Hoss Ellington-owned 1972 Chevrolet Monte Carlo No. 28. Engine problems forced his retirement.
After racing, Lorenzen became a successful real estate broker, working out of his office near his old home in Elmhurst. In all, Lorenzen made 158 NASCAR races and won a total of 26 with 33 pole position awards also part of his record.
David Condon in his "In the Wake of the News" sports column in the Chicago Tribune newspaper on July 18, 1964 said, "If there is one athlete in America who is as wholesome as (baseball's) Stan Musial, it has to be stock car racing's Fred Lorenzen from Elmhurst, Ill. Fred is the All American hero. Certainly Fred is the successor to the late Tony Bettenhausen as Chicago's racing favorite."
"I quit way too early," Lorenzen said in a 1985 interview with Circle Track magazine. "I was good for another five or six years. I was at my prime, but I'd won about everything there was to win and I had plenty of money. I was sick with stomach ulcers, and I was tired of traveling and living out of a suitcase. Most of all, the spark was gone; the candle was out; the king (Fireball Roberts) was dead. His death had a great influence and impact on me. He was my god and my teammate, and he was the best. He was the big cheese of the South. He was brains and throttle in a league by himself. I always wanted to be better then he was, so he pushed and drove me to excel."
Lorenzen was one of NASCAR's first superstars. "Fearless Freddie" or "The Elmhurst Express," as he was known, was one of the all-time greats.
28