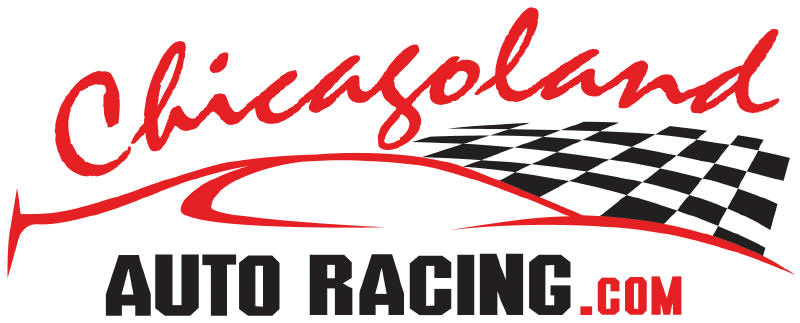 Chuck Poi Models
Chuck Poi is a native of Hammond, Ind. and witnessed his first stock car races at Illiana Motor Speedway in Schererville, Ind. and at Chicago's old 87th St. Speedway in the mid 1950's. For a number of years, Chuck was a photographer for Stock Car Racing Magazine and Racing Pictorial. Getting away from the current stock car racing scene because, as Chuck puts it, "the cars all look the same," Chuck has been building some neat-looking models of USAC stock cars from the 1960's.
Jack Bowsher's '76 Torino as it raced on DuQuoin IL one mile dirt in 1978.
---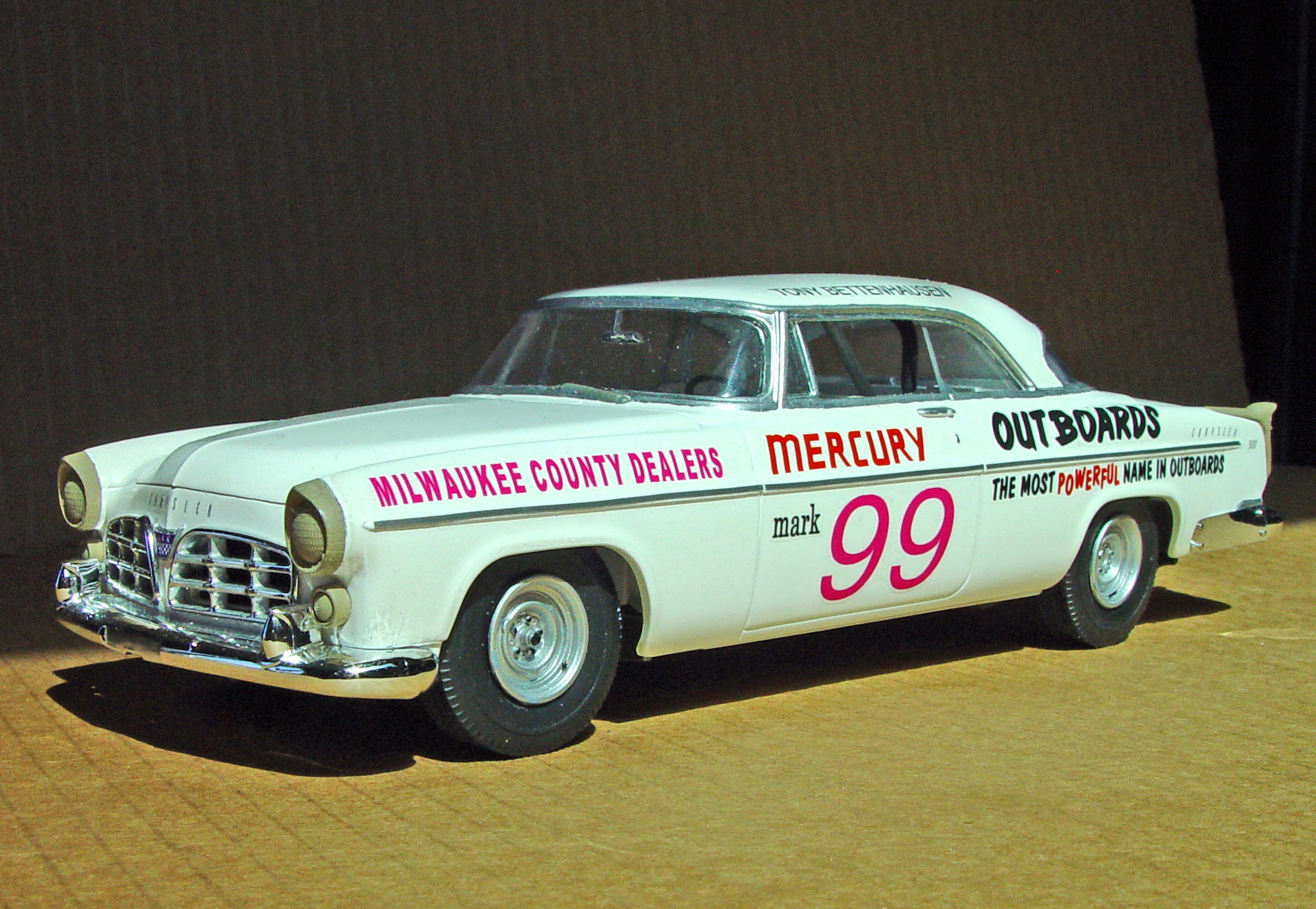 Tony Bettenhausen's AAA '55 Chrysler that one one of the races that year at the Milwaukee Mile.
---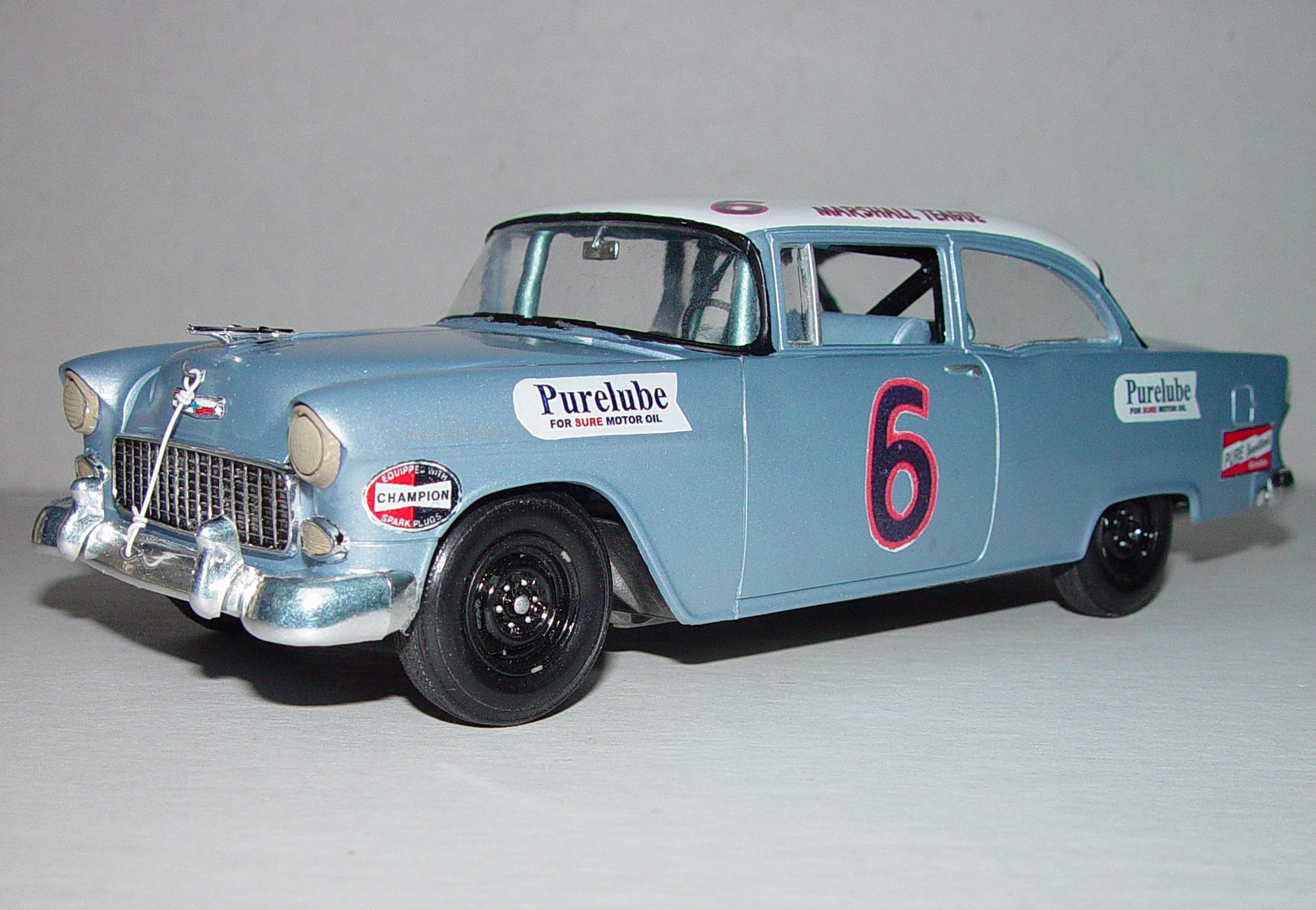 '55 AAA Chevy of Marshall Teague which also won one of the Milwaukee Mile races that same year.
---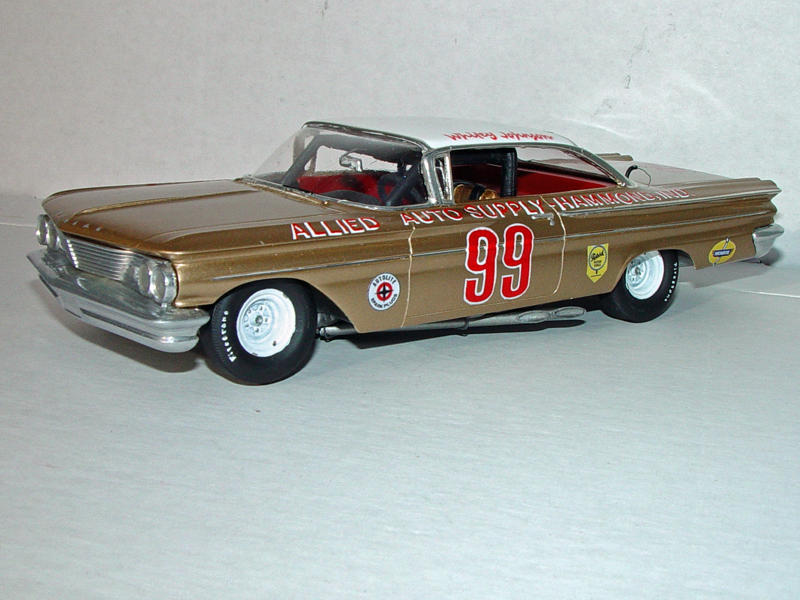 Another great USAC stock car model by Chuck Poi - Whitey Johnson's 1960 Pontiac Catalina. Johnson was a regular and former track champion at Illiana Motor Speedway in Schererville, Ind.
---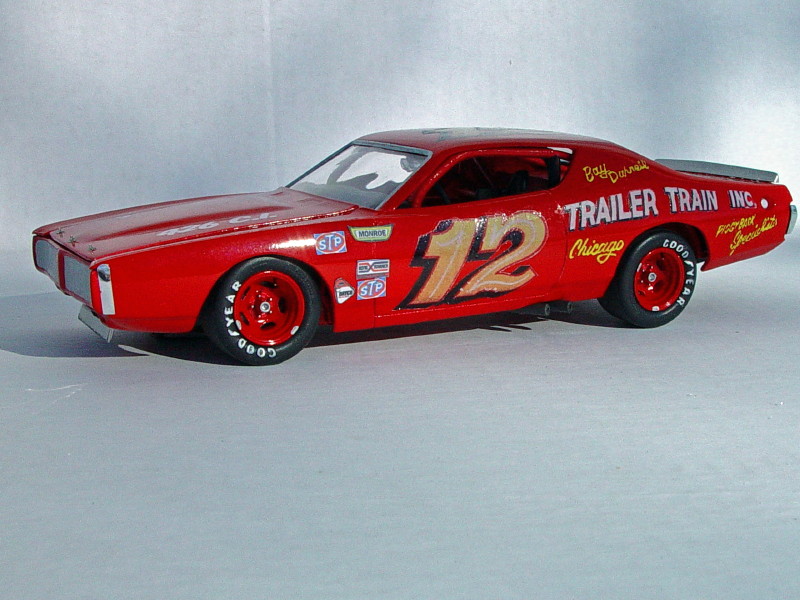 Bay Darnell - Charger
---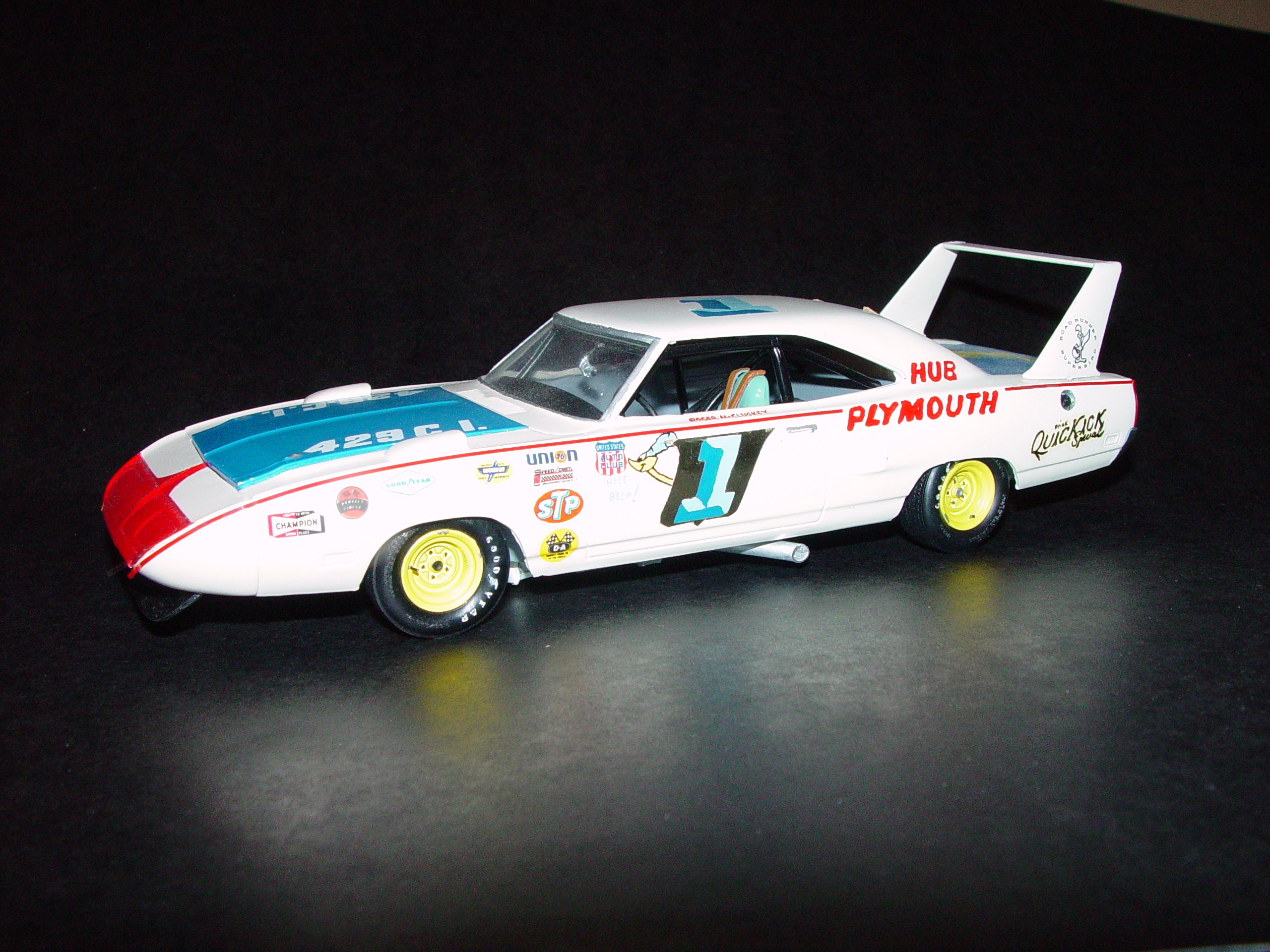 Roger McCluskey USAC Plymouth Superbird
---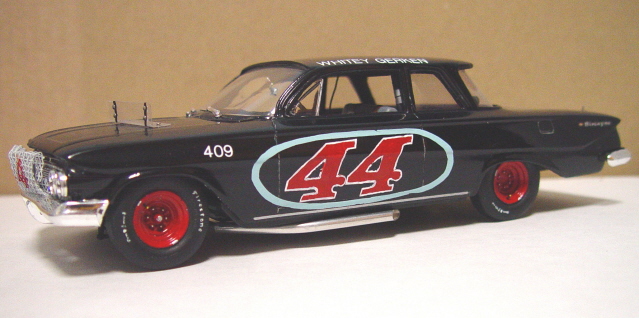 Whitey Gerken No. 44 - 1961 Chevy
---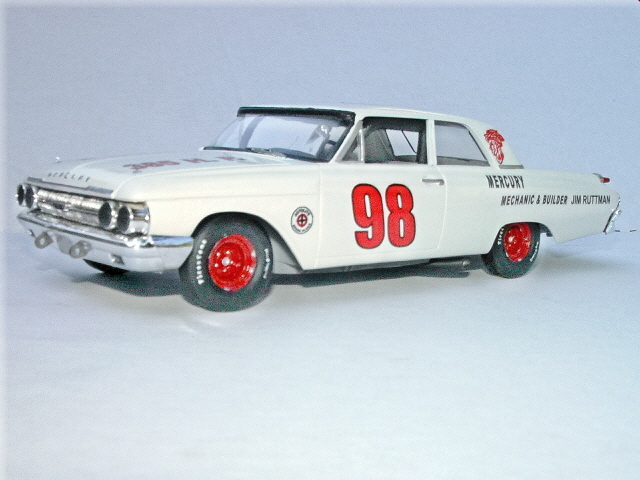 Troy Ruttman No. 98 - 1962 Mercury
---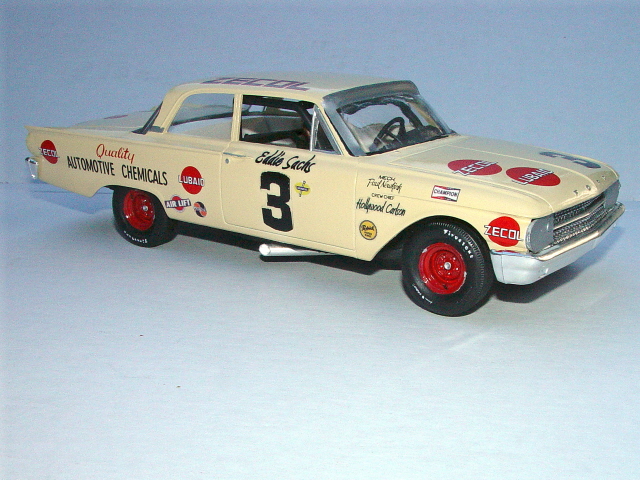 Eddie Sachs No. 3 - 1961 Ford
---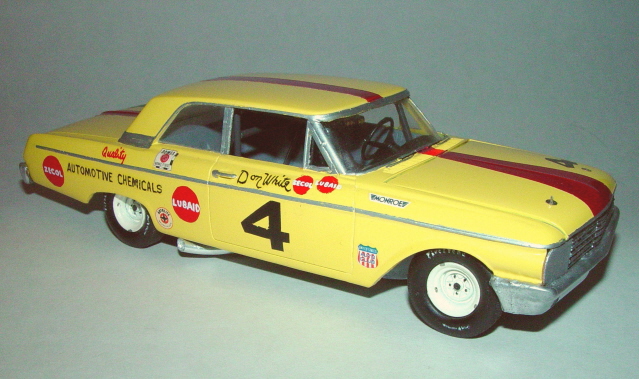 Don White No. 4 - 1962 Ford
---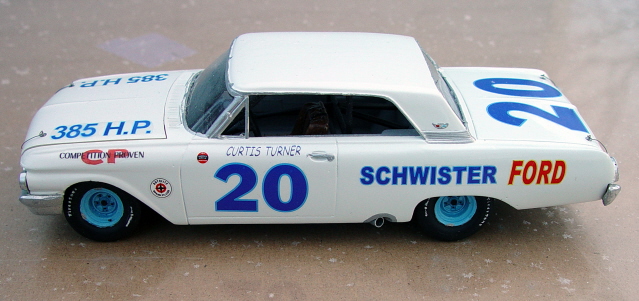 Curtis Turner - 1962
---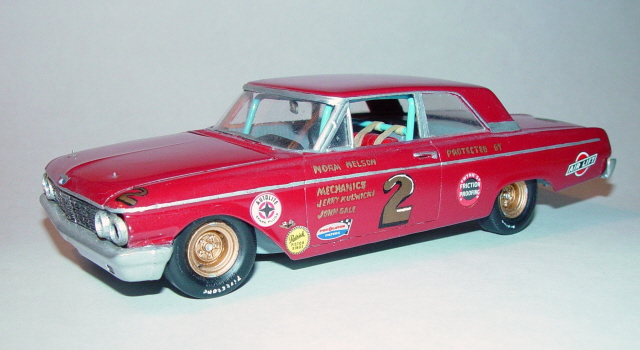 Norm Nelson - 1962
---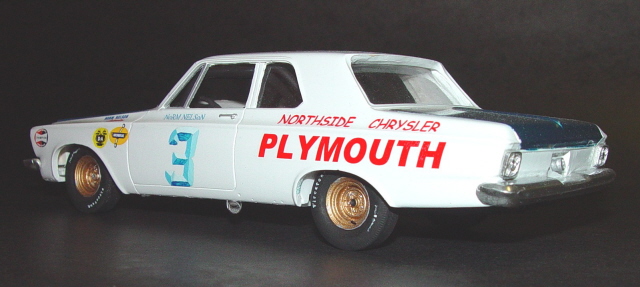 Another superb model from the Chuck Poi collection - Norm Nelson's 1963 Plymouth Savoy. Nelson raced this car several times at Illiana Motor Speedway during USAC stock car events at the Schererville, Ind. oval.