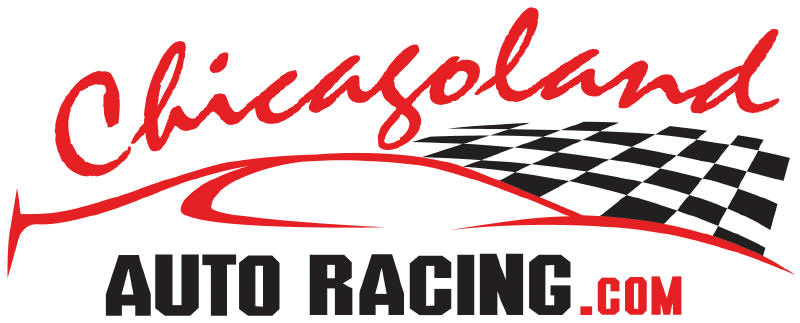 " Chicago Guys" and the 1959 Daytona 500
By Stan Kalwasinski
Lee Petty's "photo-finish, win-by-inches" victory Iowa's Johnny Beauchamp on February 22, 1959 marked the first Daytona 500 held on the new 2.5-mile, high-banked, Daytona International Speedway. The 2008 event will mark the 50th anniversary of "The Great American Race."
Fifty years ago, three Chicago area drivers lined up among a field of 59 entries for the 200-lap battle on the brand new speedway that was set to replace the annual beach course event held on the sands of Daytona Beach . Chicago speedsters Tom Pistone and Larry Odo, along with Bob Pronger of Blue Island , were in the lineup for the 500-mile contest that featured both Grand National (hardtop) and convertible stock cars.
Pistone, behind the wheel of the Carl Rupert-owned, Rupert Safety Belt-sponsored 1959 T-Bird, turned in the best finish among the Chicagoland locals. Pistone, who started fifth in his Holman-Moody-built No. 59, finished eighth, completing 195 laps. Pistone, a three-time stock car champion at Chicago 's Soldier Field, led 39 laps of the race before tire problems forced him to pit several times. Pistone enjoyed a stellar year of racing on the NASCAR circuit in 1959, turning in some of the best performances of his career, including two Grand National wins and a 6th place finish in the final standings.
Pronger, a long-time frontrunner at his hometown track—Raceway Park, started 47th in his '58 Ford No. 83 and was credited with a 35th place finishing and was still running at the end, completing 143 laps. 1953 saw Pronger set qualifying records on the "Beach" with a rapid-running '53 Oldsmobile. Starting on the pole of the '53 race, Pronger battled with fellow front row starter Fonty Flock during the opening lap only to flip "end-over-end" during the first circuit in the "treacherous" north turn. The following year (1954), Pronger had a "run in" with officials and his NASCAR career was put on "hold."
Joseph "Larry" Odo was the third member of the "Chicago Gang" that started the inaugural Daytona 500. Starting 38th, Odo and his '57 Ford convertible No. 79 encountered engine problems and only completed three laps, being credited with a 58th place finish, one position behind relative stock car newcomer, Richard Petty. Odo was a Soldier Field stock car regular, winning a number of feature races there, including the 1954 Chicago Park District Police Benevolent Gold Trophy Race. The annual event at the mammoth Chicago arena would see a crowd, estimated in excess of 50,000, watch Odo and his '53 Oldsmobile score the win in the 20-lap feature.
Pistone and Pronger would both compete in the other Daytona 500 races in years to come. The '59 race was Odo's first and only appearance in the Florida stock car classic.
END