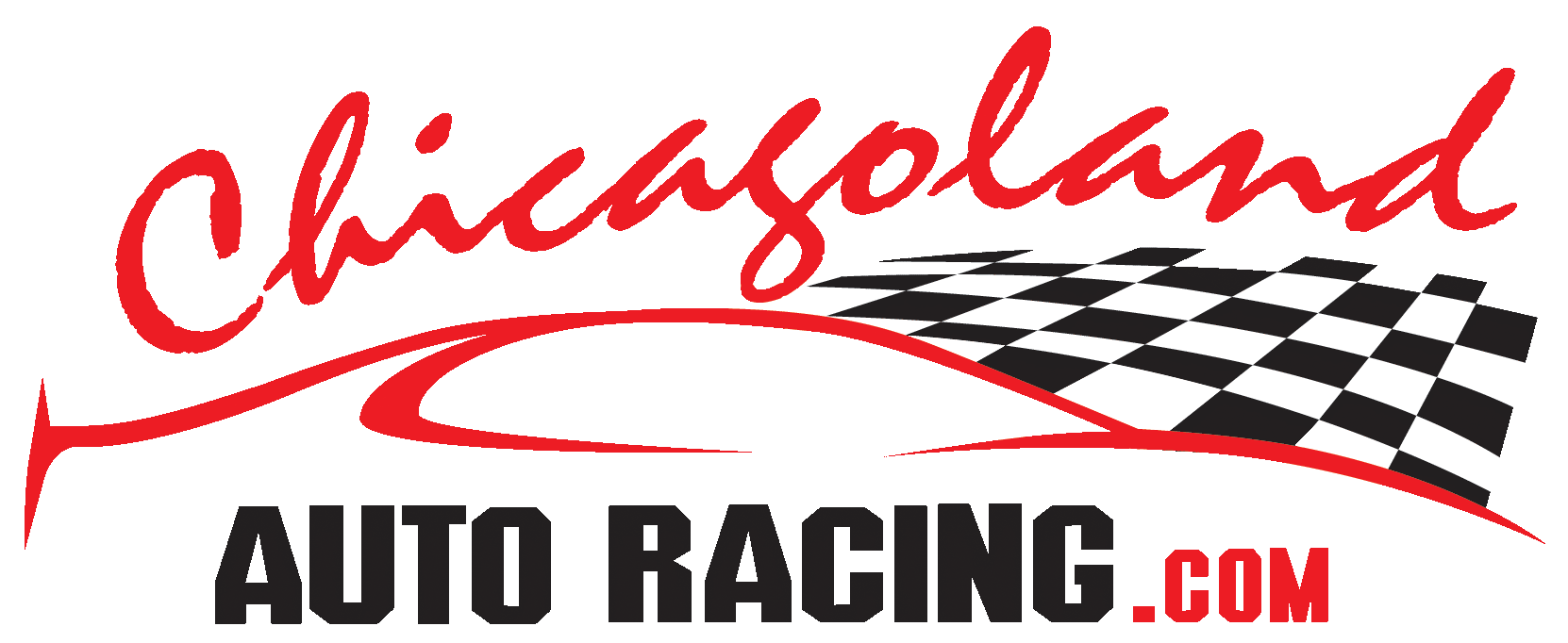 Chicago Whispers
By Stan Kalwasinski
May 25, 2009
Chicago —Through the years, Chicagoland racing has had various connections with the Indianapolis 500.
Chicago has been connected to several winners of the big rce, dating back to 1930 when Chicago resident Billy Arnold won the 500-miler. Arnold, who was the fastest qualifier for the race, "cut his racing teeth" at nearby Roby Speedway in Hammond , Ind. Arnold, who made a total of five starts at Indianapolis , drove the Harry Hartz Miller to victory in the 1930 race.
Future Indianapolis 500 drivers and winners, Pat Flaherty and Jim Rathmann, both California natives, raced hot rods and stock cars at Chicago 's Soldier Field before claiming victory in the big one at Indy. Flaherty, who captured the 1949 hot rod title at the Field, would wheel the John Zink Special to victory in the 1956-running of the annual Memorial Day classic. Flaherty, also a champion at the Rockford Speedway, was the fastest qualifier at Indy in '56, setting a new track record during qualifications. Flaherty made a total of five appearances in the lineup for the annual event—his last being in 1959.
Rathmann, who made his "rookie" 500 start in 1949, captured stock car titles at Soldier Field in both 1951 and 1952. Rathmann, who today is the only living survivor from the '49 starting lineup, came home the winner of the "big one" in 1960 behind the wheel of the Ken-Paul Special. Rathmann competed in a total of 14 500 milers with seven "top 10" finishes.
The Chicago area had several winning car owners in 500 competition. Mike Boyle, nicknamed Umbrella Mike, owned Wilbur Shaw's winning Maserati when the Indiana driver captured back-to-back victories in 1939 and 1940. Boyle, who was the business manager of the Electrical Workers Union Local 134, was a Indy car owner for a number of years. Boyle was described as a powerful, cantankerous unionist and a friend of gangster, Al Capone—a definite character in the pages of Chicago history.
Murrel1 Belanger, Crown Point , Ind. businessman, owned Lee Willard's car when the New York state driver captured the 500 in 1951. After Wallard was badly burned in a sprint car accident right after his big victory, Belanger teamed up with Tony Bettenhausen of Tinley Park , Ill. with the combo winning a total of eight "Champ Car" races in Belanger's No. 99 during the remainder of the 1951 racing season.
Known as the "Tinley Park Express," Bettenhausen was pretty much Chicago area racing's favorite son in the 1950'a and early '60 when it came to Indianapolis car racing. Bettenhausen made 14 starts in the 500 with his best finish coming in 1955 when he finished second with relief help from "pal" Paul Russo. Sadly, Bettenhausen would perish in a 1961 practice crash at the speedway as he attempted to sort out some handling problems in a car assigned to Russo. Two of Bettenhausen's sons would also compete in the Indianapolis speed classic with Gary making 21 starts and Tony Jr. making 11 attempts, giving the Bettenhausen family a total of 46 starts at Indy without a win.
More winning car owners include Chicago business executive Dan Cotter, who was co-owner with ace racing mechanic George Bignotti of Tom Sneva's winning ride in 1983. And you can't forget Andy Granatelli. Granatelli, who along with his brothers operated a speed shop in Chicago , promoted auto races at Soldier Field for many years. The Granatelli brothers made their first visit to Indy in 1946 as owners with Chicago midget driver Danny Kladis behind the wheel in his only 500 stint. Kladis would be credited with a 21st finishing position. Becfoming the head of the STP Corporation, Granatelli, who himself attempted to qualify for the 500 in 1948, was the car owner and sponsor of Mario Andretti's winning effort in 1969.
Other area car owners that have given Indy a try include Carl Haas, who teamed up with the late Paul Newman, gunning for a 500 victory. A former driver, Dale Coyne joined forces with Chicago Bears football legend Walter Payton, looking to break into the speedway's victory lane. George "Babe" Tuffanelli and his partner, Jimmy Derrico, were 500 car owners for a number of years in the late 40's and early 50's. Derrico, supposedly with backing from area racketeer Tuffanelli, teamed with Pete Jenin in the owning and promoting of Raceway Park in Blue Island for many years.
A number of years before joining up with Bettenhausen for a second place finish at Indy in 1955, Russo and ace mechanic Ray Nichels put together a Indy Car in the basement of Russo's Hammond , Ind. home. They put together "Basement Bessie" and took it apart to get it out of Russo's cellar in order to go to Indianapolis in 1950. Russo would end up appearing in 14 races at Indianapolis .
Other area drivers with more than a couple starts at Indianapolis include Dennis "Duke" Nalon, who raced in 10 500 classics. Nalon, a former area steel mill worker, was best known as one of the drivers of the Novi Indy racers with Nalon winning pole position honors in both 1949 and 1951 behind the wheel of the powerful and sometimes erratic Novi engine-powered racing machines.
Emil Andres, a cousin of Tony Bettenhausen and one of the area's leading "champ car" and midget racers, was in the starting lineup for the 500 on nine occasions with his best finish being a fourth in 1946. Going way back into the early days of the speed classic, Chicago racing ace Cliff Woodbury would make four starts with his best finish being a third in 1926. Woodbury was an area dirt track racer at tracks long forgotten. Stutz driver Gil Anderson called Chicago home and was in six Indianapolis races with his best finish being third way back in 1915.
Jimmy Snyder, former milkman and tavern owner, was among the top midget racing drivers in the country in the late 1930's and was a four time starter in the Indy classic before 1939. That year saw Snyder grab pole position honors and then finish second in the 500-mile chase. At the top of his game, Snyder was killed in a racing accident during a minor midget racing program in downstate Illinois less than a month after his greatest Indy ride.
Chuck Rodee, whose real name was Charles Rodeghier, was a top midget racer on "national" circuits and made two 500 starts. A product of Chicago area midget racing, Rodee also competed in the first 300-lap stock car race at Raceway Park in 1948. Rodee, who died from injuries suffered in a crash during a warm-up lap prior to his attempt to qualifying for Indy 500 in 1966, had his best "500" finish in 1965 with a 28th place finish.
Other area drivers that competed in the "500" include Gary, Indiana's Pete Romcevich with one start and a 12th place finish in 1947; Hammond's Joe Thomas with three starts and a best finish of eighth place in 1920; Leslie "Bugs" Allen, who made one start in 1930 and finishing ninth; Percy Ford with one start in 1921 and an eighth place finish and Jon Herb with two starts and a best finish of 27th in 2001.
Chicago resident Samuel P. Parker competed in the first "500" in 1911 as a riding mechanic for driver Arthur Greiner. Unfortunately, Dickson died from injuries suffered in a lap 12 accident during the inaugural 500 race.
Over the years, countless others attempted to participate in the "Greatest Spectacle in Racing" with only a chosen group making the grade.
END