Illiana Motor Speedway Sold
By Stan Kalwasinski
Schererville, Ind.—Part of the area's automobile racing landscape since after World War II, Illiana Motor Speedway has apparently hosted its last racing event as the property has been sold to the Town of Schererville.
Northwest Indiana's The Times newspaper reported Thursday that Illiana owner Mike Mikuly sold the 50-plus acre site to the Town of Schererville for a reported $1.67 million with the closing of the sale coming on or before June 30.
A special Town Council meeting was held Wednesday evening to complete the deal.
The story said that Mikuly would have access to the property for 60 days after the sale.
The speedway property is adjacent to the town's 41-acre Rohrman Park with additional green space to be added from the Illiana purchase.
A former racer himself at the speedway, Mikuly purchased the raceway from founder/owner Harry Molenaar in the spring of 1999.
Elderly and in failing health, Molenaar passed away in October of 1999.
A Harley Davidson motorcycle dealer in Hammond, Molenaar acquired the then wooded property in 1943. After a lot of work by Molenaar and volunteers, which included numerous friends and customers from his motorcycle business, Molenaar presented the first motorcycles races at his speedway in 1945 with the first stock car race held in 1948.
The original oval was a big half-mile dirt track with a number of other sized tracks being in use at one time or another.
The half-mile was paved before the 1962 racing season began.
Weekly late model stock car racing became the prime attraction there in 1963.
Under Mikuly's ownership, the speedway went through a major rebuilding phase during the winter of 1999 and 2000.
The half-mile track was repaved with a smaller quarter-mile paved track laid out.
New retaining walls and safety fencing were also added with a state-of-the-art lightning system also part of the renovation.
New grandstands came about in 2008.
A freshened-up Illiana seemed to enjoy a number of good years with a variety of racing events, both stock car and open-wheel racing, being held.
Recent years seemed stagnant at Illiana with crowds and cars counts down for one reason or another.
In March of this year, Mikuly announced through the speedway's website that Illiana would not be opening in 2016, citing poor weather, decreasing attendance and car counts, along with poor social media reviews as the culprits.
Various rumors and stories swirled around about the speedway's future, including stock car racer Boris Jurkovic buying it.
Wednesday's Town Council meeting and the imminent sale of the speed plant seem to have become the final chapter of Illiana Motor Speedway.
END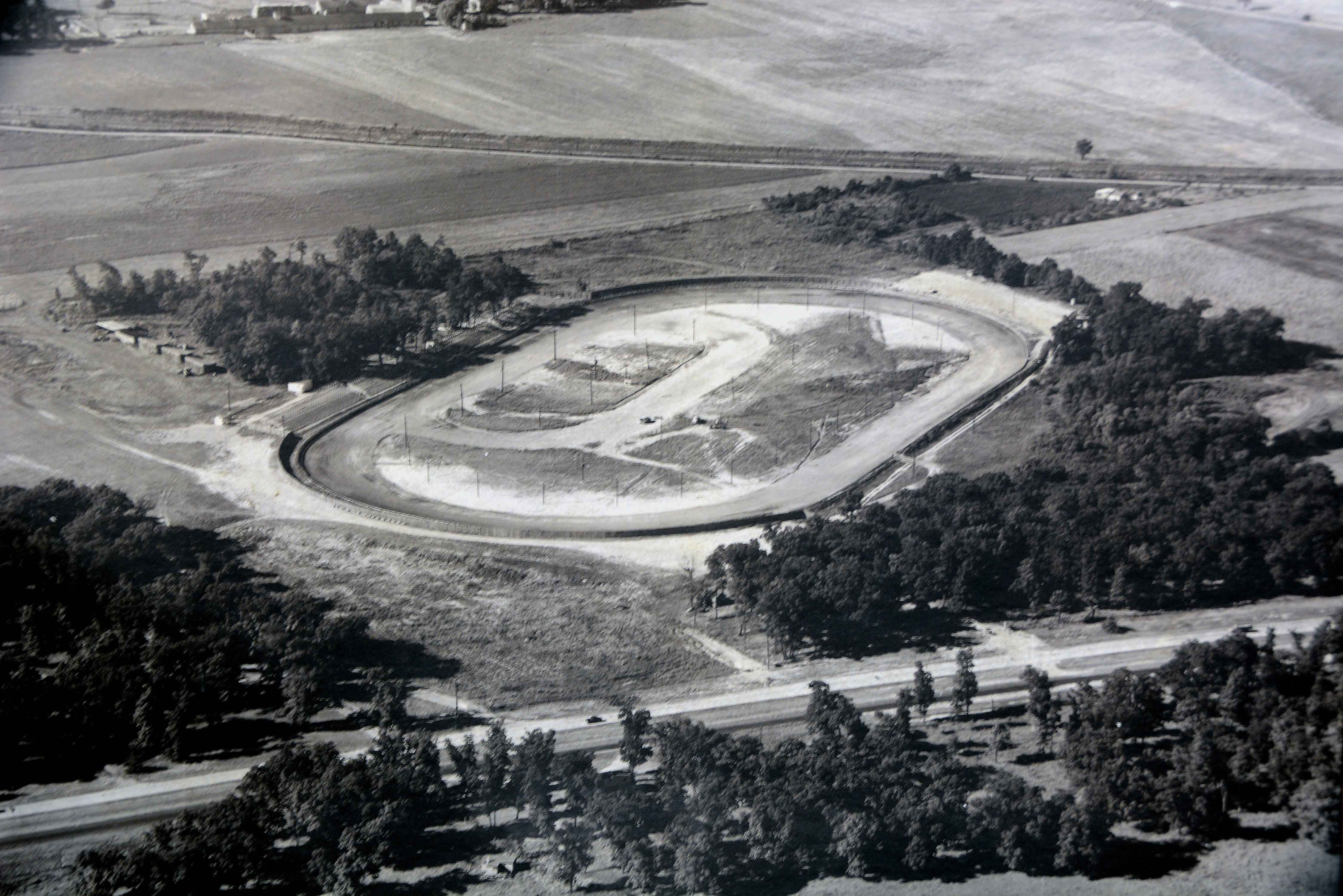 An early 1950s aerial view of Illiana Motor Speedway in Schererville, Ind. It was announced on June 23 that the speedway was sold by owner by Mike Mikuly to the Town of Schererville.
(Stan Kalwasinski Collection Photo)
---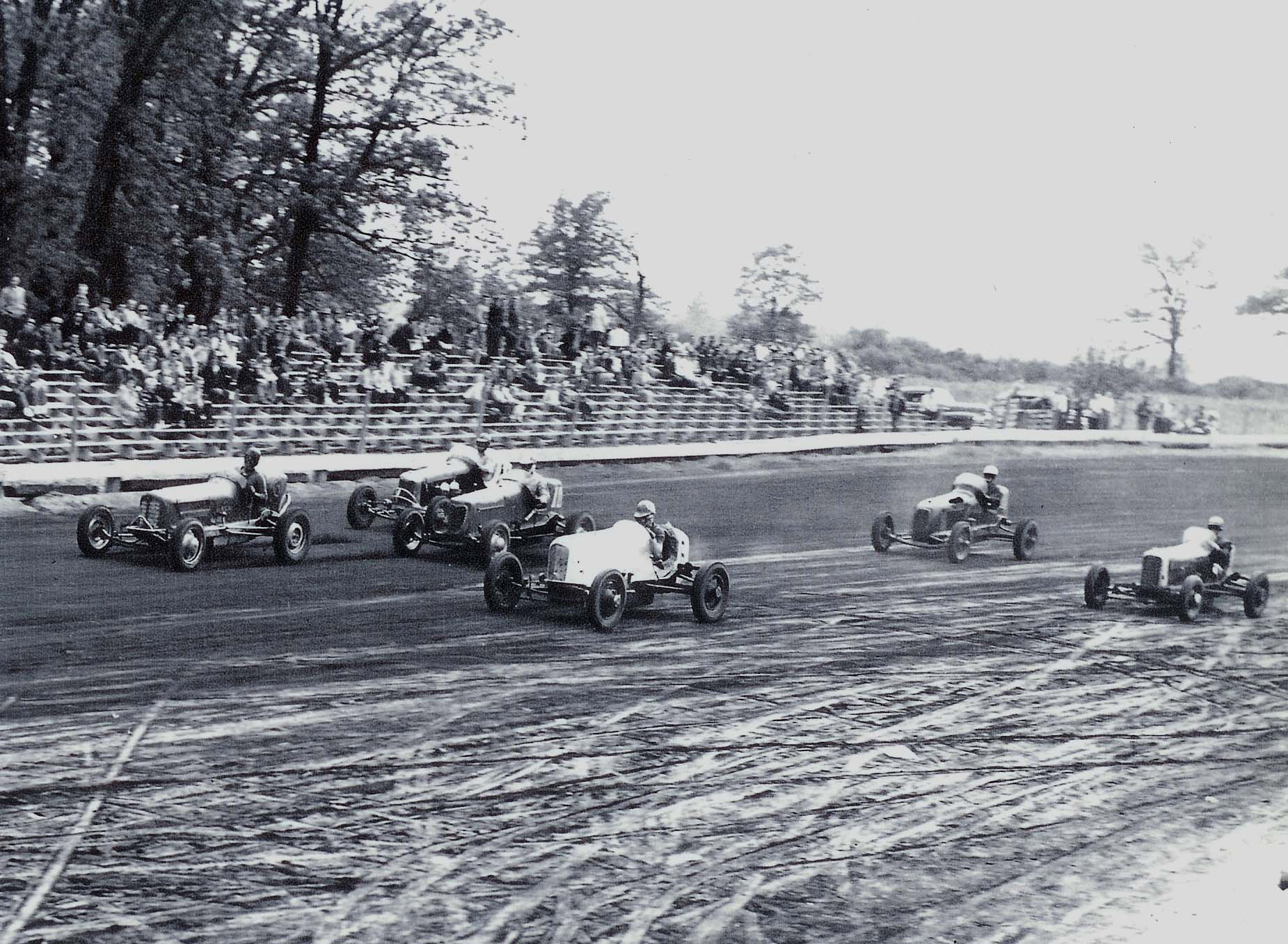 "Big cars" racing at the Schererville oval in 1950.
(Stan Kalwasinski Collection Photo)
---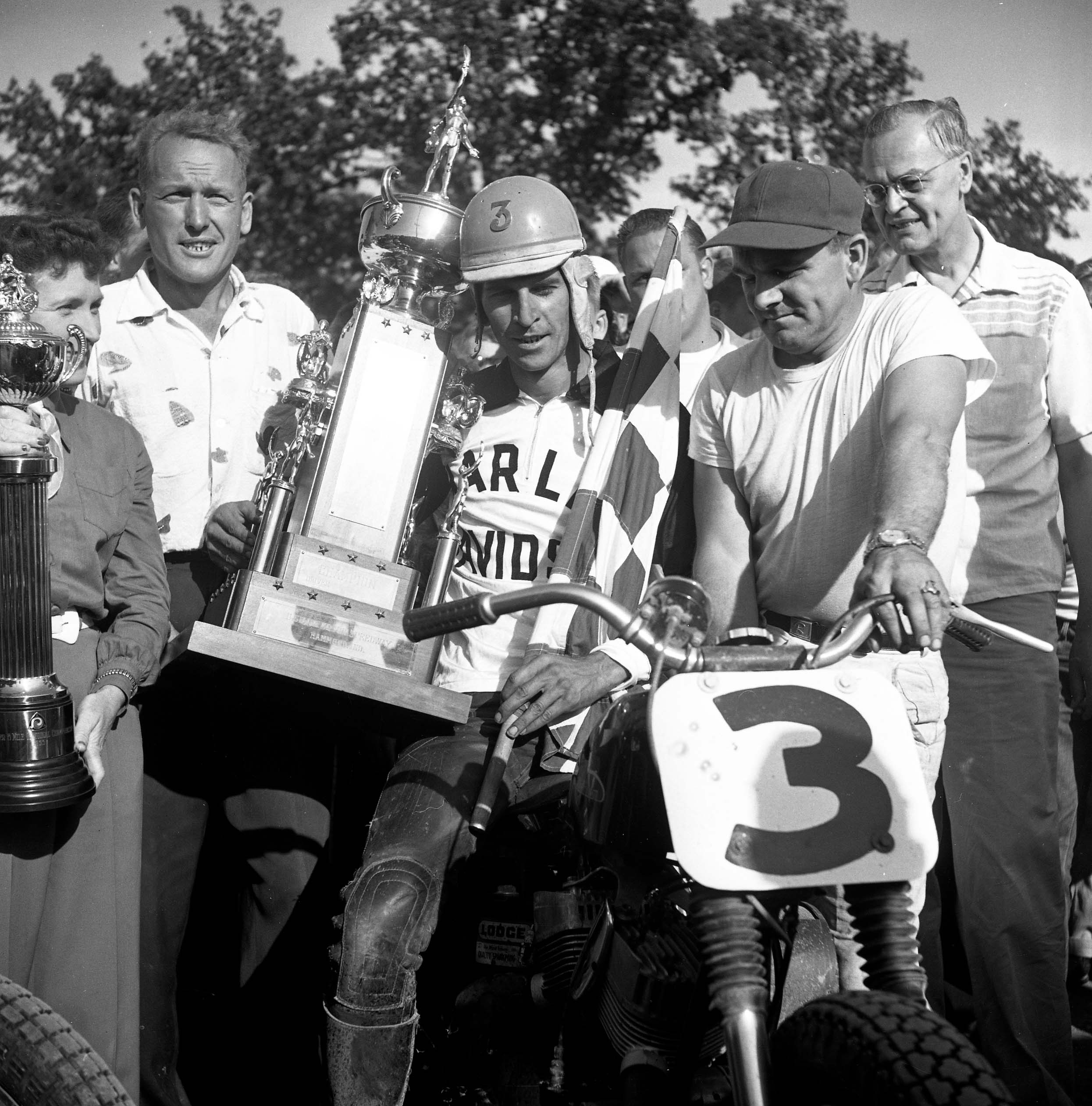 Paul Goldsmith poses with his trophy after winning an American Motorcycle Association "national" event at Illiana Motor Speedway in 1955. Speedway owner Harry Molenaar is on the left.
(Stan Kalwasinski Collection Photo)
---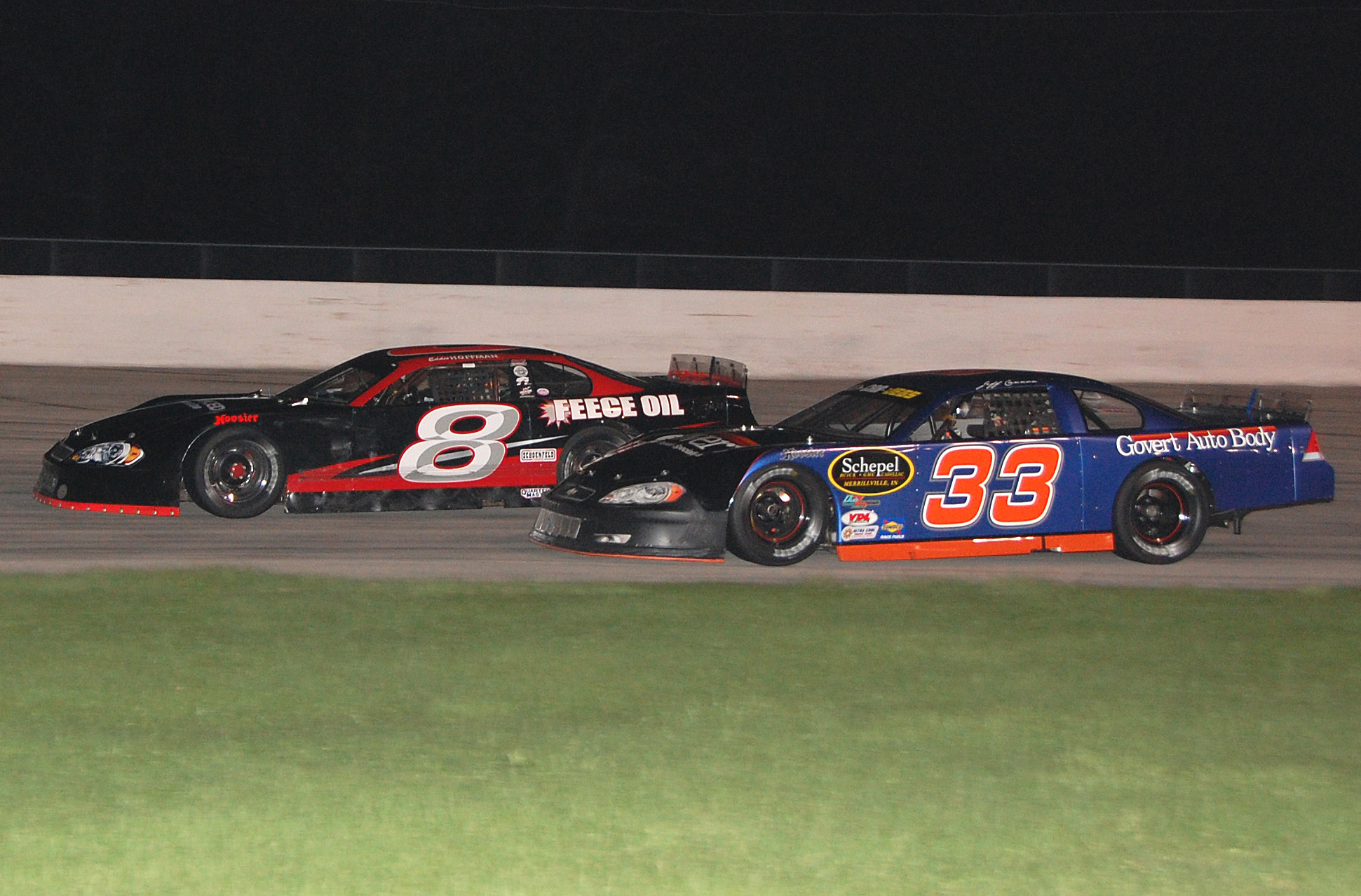 Two top late model drivers - Eddie Hoffman (8) and Jeff Cannon go wheel to wheel at Illiana in 2014.
(Photo by Stan Kalwasinski)
---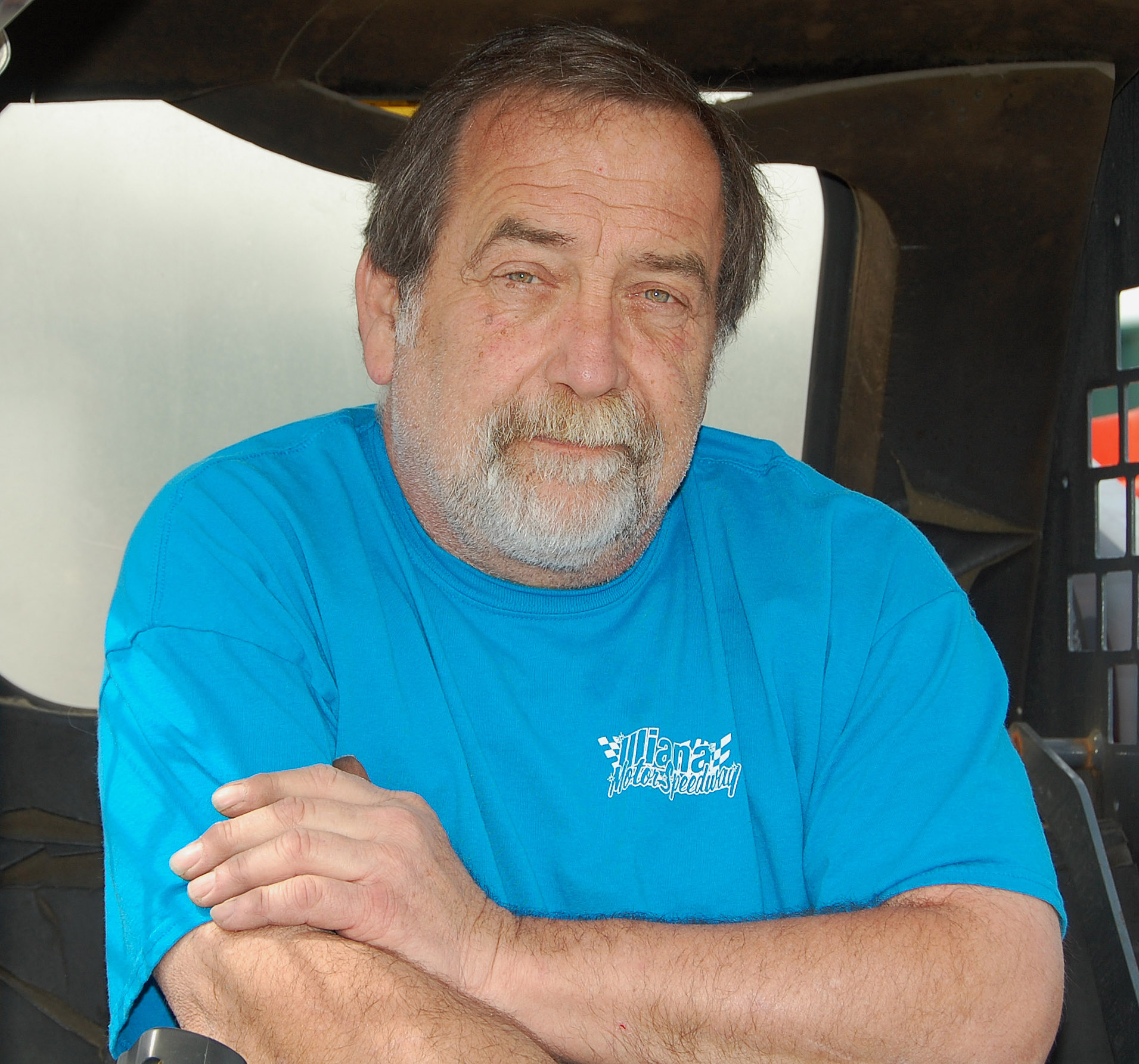 Mike Mikuly owned the speedway from 1999 until 2016.
(Photo by Stan Kalwasinski)