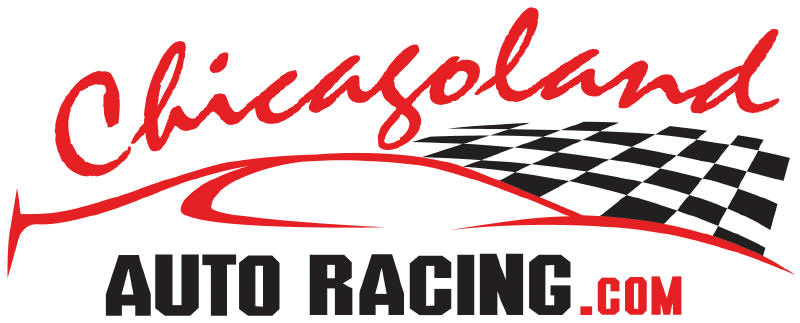 Bob Sheldon
By Stan Kalwasinski
Former auto racing photographer and long-time racing historian, Bob Sheldon, 87, passed away on May 4. A long-time resident of Burnham, Ill., Sheldon was an active racing photographer from 1947 to about 1959.
Sheldon put together a large personal collection of racing photographs, many from the negative collections of Ed Coffey, Ed Kirchner and Ted Wilson, who were Chicago area photographers in the 1930s, 40s and 50s. Always adding to his racing photo collection, Sheldon became an expert at copying photos from other collections and scrapbooks, giving him a wide spectrum of racing history, especially regarding the Chicagoland region.
Sheldon saw his first auto race in about 1935 or 1936 as he father took him to the indoor midget races at the 124th Field Artillery Armory in Chicago. Although somewhat bitten by the racing bug, Sheldon did not see another race until 1946 when he went with some friends to see the midgets at Soldier Field, actually thinking he was going to see small, gasoline-powered, cars run on a tiny, wire-guided, track. Instead of seeing small replicas, Sheldon witnessed full-size midget race cars in action and was hooked.
"I'll tell you, something clicked in my mind and it stayed with me forever," reminisced Sheldon years later. "I thought it was the greatest thing I'd ever seen."
Now really bitten by the racing bug and giving some thought about driving midgets himself, Sheldon turned to the use of a camera to get closer to the racing machines in the restricted pit area. Finally getting the okay from track officials, the novice photographer began taking pictures at Chicago's Raceway Park around 1947, learning the trade from veteran photogs like Coffey and Kirchner.
Getting more involved, Sheldon found himself attending six, seven or eight racing events a week, sometimes traveling the circuit with Chicago area racing writer and announcer, Wayne Adams, and his parents. Midget events as far away as St. Louis, and closer to home at Belvidere, Peotone and South Bend (Indiana), along with events at Raceway Park, Soldier Field and Hanson Park, were part of the weekly trek. A Sunday afternoon might mean a "big car" race at Winchester Speedway in Indiana.
In the late 1940s and early 50s, Sheldon served as the official photographer for the local United Auto Racing Association (UARA) midget group, making numerous shows at tracks in Illinois and Indiana. For many years, Sheldon was a staff photographer for Walter Bull's Illustrated Speedway News, the weekly racing newspaper based in Brooklyn, New York. Like most photographers at the time, Sheldon used a bulky Speed Graphic camera, which produced a 4x5 negative, resulting in sharp, clear photographs.
1952 saw Sheldon travel with National Speed Sport News photographer, Armin Krueger, with the two lensmen touring various East Coast race tracks, including Islip and Freeport in New York, Williams Grove and Langhorne in Pennsylvania, Thompson in Connecticut and Norwood in Massachusetts, among others.
With the decline in midget racing popularity, Sheldon's interest began to fade a little with him turning more of his attention to his other hobby, World War I aviation. A gifted scale-model airplane builder, Sheldon gathered an extensive collection of WW I aviation books over the years.
Never really losing touch with racing, Sheldon's interest began to build again as a number of collectors and enthusiasts began hounding him to see his racing photos. Sharing his collection with others, Sheldon put together a catalog listing some 2000 different midget, big car and Indy car shots, including his sequence of Tom Sneva's wreck during the 1975 Indianapolis 500, which marked Sheldon's first visit to Indy in nearly 20 years.
In 2000, Sheldon published a book – Speedway Photos, Early Auto Racing in Chicago and the Mid-West, which featured many of his best shots. In 2014, Sheldon, a retired construction pipe fitter, was inducted into the Mazon Speed Bowl/Grundy County Speedway Hall of Fame. Bob was also a member of the National Sprint Car Hall of Fame induction committee.
END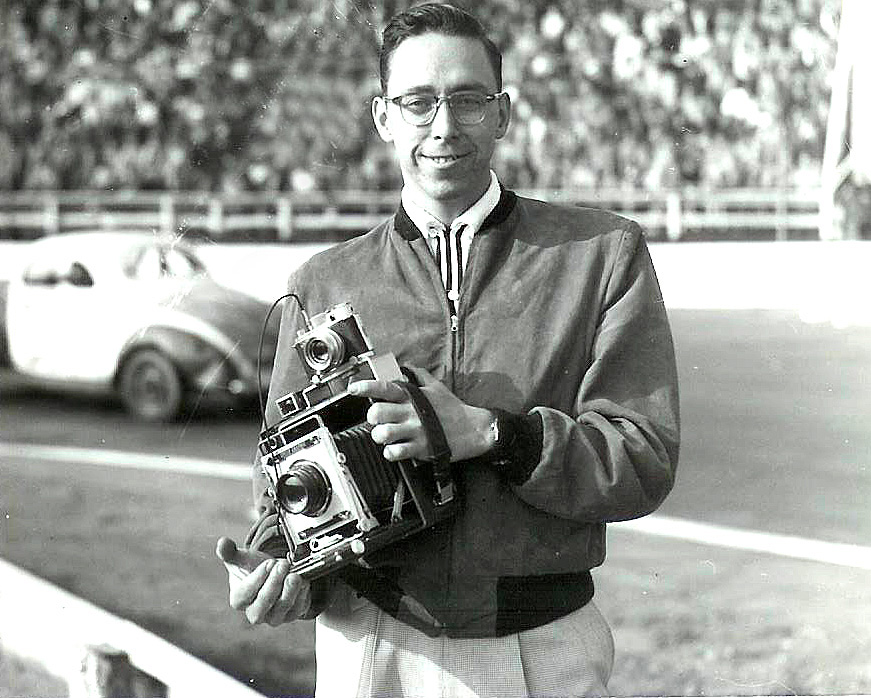 Bob at Chicago's Raceway Park in the early 1950s
---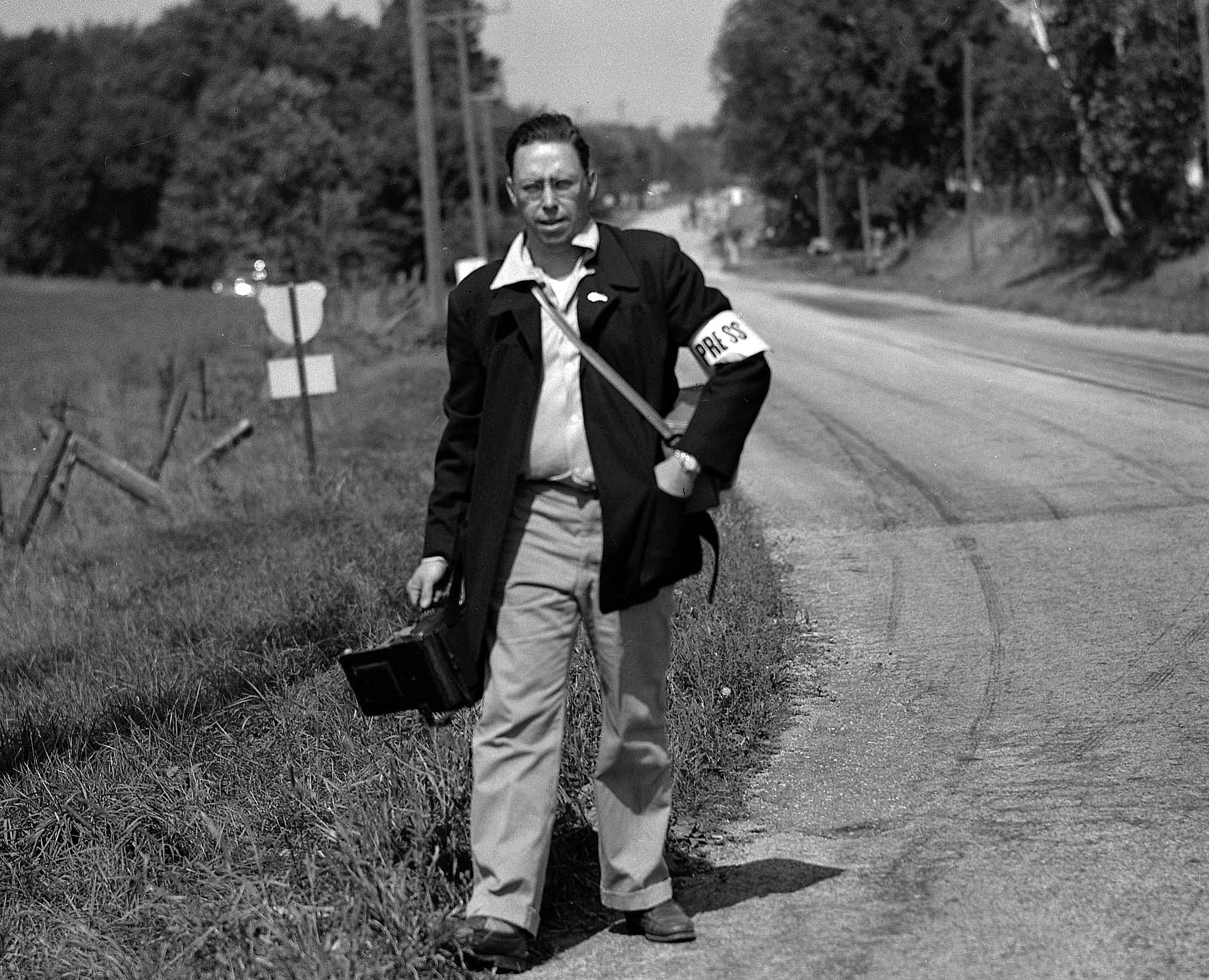 Bob Sheldon at Elkhart Lake Wis., ready to shoot some sports car races in 1951.
---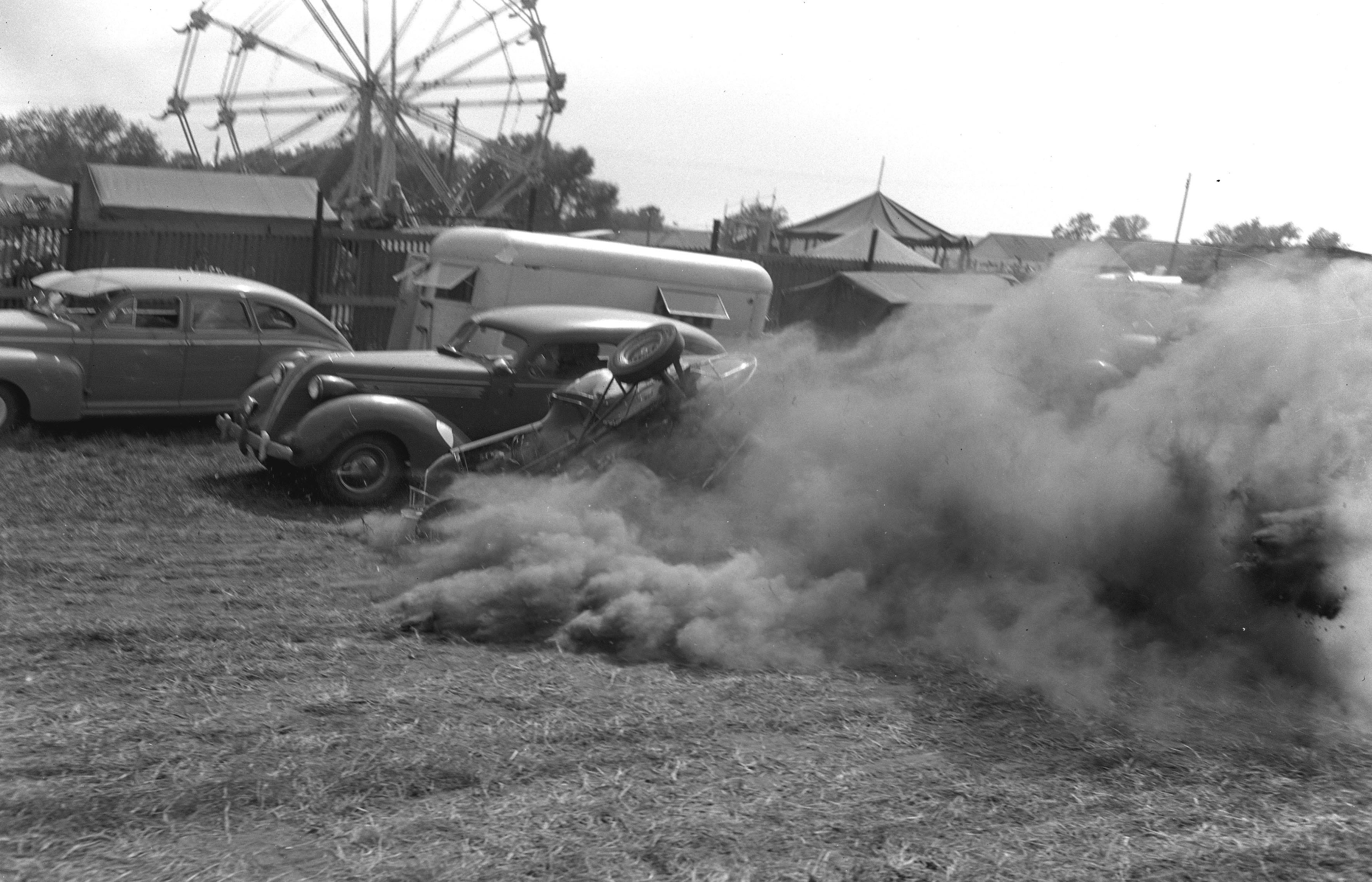 One of Bob Sheldon's favorite shots - midget racer Alton Milliken flipping off the banks and into some parked cars at Illinois' Mazon Speed Bowl in 1948. "I got him as he went by," said Sheldon.