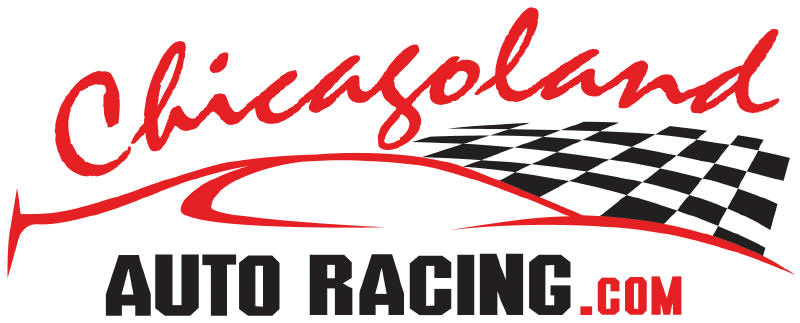 Bill Carr
Gary , Ind. —A fixture in stock car victory circles in northwest Indiana in the 1950's and 60's, Bill Carr, 90, of Gary , passed away Monday, March 2, 2009.
Driving everything from Ford coupes to a Chevelle convertible, Carr was a front running driver at tracks like Illiana Motor Speedway in Schererville, Crown Point 's Broadway Speedway, the Rensselaer Speedway and the old Savage Speedway in Gary . Wheeling his rapid-running orange and black coupe, Carr was crowned the track champion at Illiana in both 1961 and 1962. The '61 season saw Carr win the title on the Illiana dirt oval with Carr repeating his championship-winning ways on Illiana's new asphalt in 1962.
Carr's final feature victory came at Illiana in September of 1966 when he won the track's 50-lap Season Championship race in a Chevelle convertible. Less than a month later, Carr was involved in a wild-looking accident during Illiana's annual Tony Bettenhausen Memorial race, flipping in turn three after running over a broken wheel and axle in his Otto Richardson-owned No. 45. Carr's racing days were pretty much over.
Former racer and current racing historian and memorabilia collector Ted Knorr remembered Carr, "Bill took me aside back in the early years of my racing at Rensselaer one night. It was probably 1956 or 1957 when he made an outside pass of my 'not-as-well handling' car and I nearly put him into the wall in front of the old grandstand. We rubbed wheels and he made the pass. He came up to me after the race...(he's probably in his 40's back then and I'm a teenaged wanna-be racer) and politely said, 'young man, always respect the car and driver who are faster than you, race him hard, but don't wreck him.' He did it with his usual low key, grandfatherly tone and I always remembered that."
A World War II Army veteran, Carr owned and operated Carr's Garage in Gary for many years. He also worked for Standard Paving.
A wake will be held Wednesday at Pruzin Brothers Funeral Home in Merrillville from 2:00 p.m. till 8:00 p.m. Funeral services will be held at the funeral home on Thursday at 1:00 p.m.
-40-
Stan Kalwasinski
---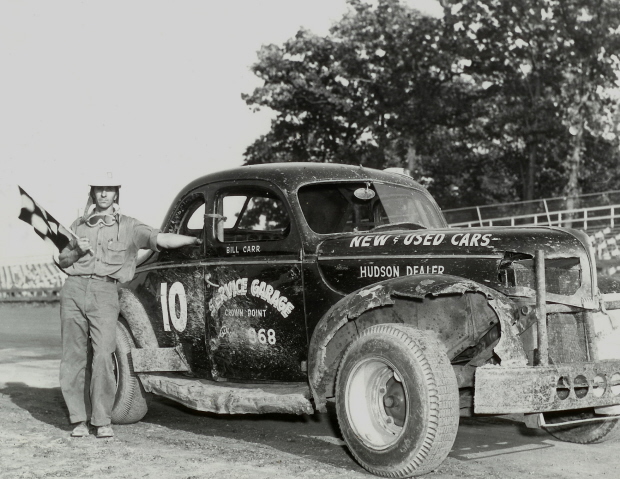 Future stock car champion Bill Carr holds the checkered flag after his main event victory on the dirt at Illiana Motor Speedway in Schererville, Ind. on Sunday afternoon, September 14, 1952.
(Douglas-Koehnke Photo/Stan Kalwasinski Collection)
---
Winning the track championship on the dirt at Illiana Motor Speedway in Schererville, Ind. the year before, Gary's Bill Carr carries the checkered flag after a July 6, 1962 Friday night victory on Illiana's new paved half-mile oval.
(Wayne Bryant Photo/Ted Knorr Collection)
---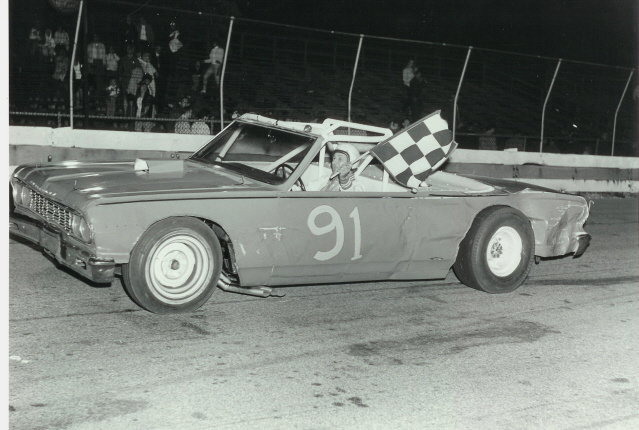 Gary's Bill Carr carries the checkered flag after his 50-lap Season Championship victory at Illiana Motor Speedway (Schererville, Ind.) on September 17, 1966. A two-time Illiana track champion, Carr, 90, passed away on March 2.
(Wayne Bryant Photo/Ted Knorr Collection)
---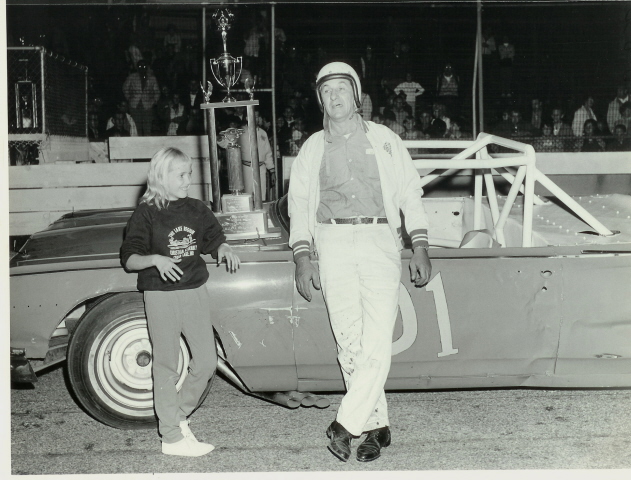 With his new trophy behind him, Bill Carr relaxes a bit after winning the 50-lap Season Championship race at Illiana Motor Speedway (Schererville, Ind.) on September 17,1966
(Wayne Bryant Photo/Ted Knorr Collection)