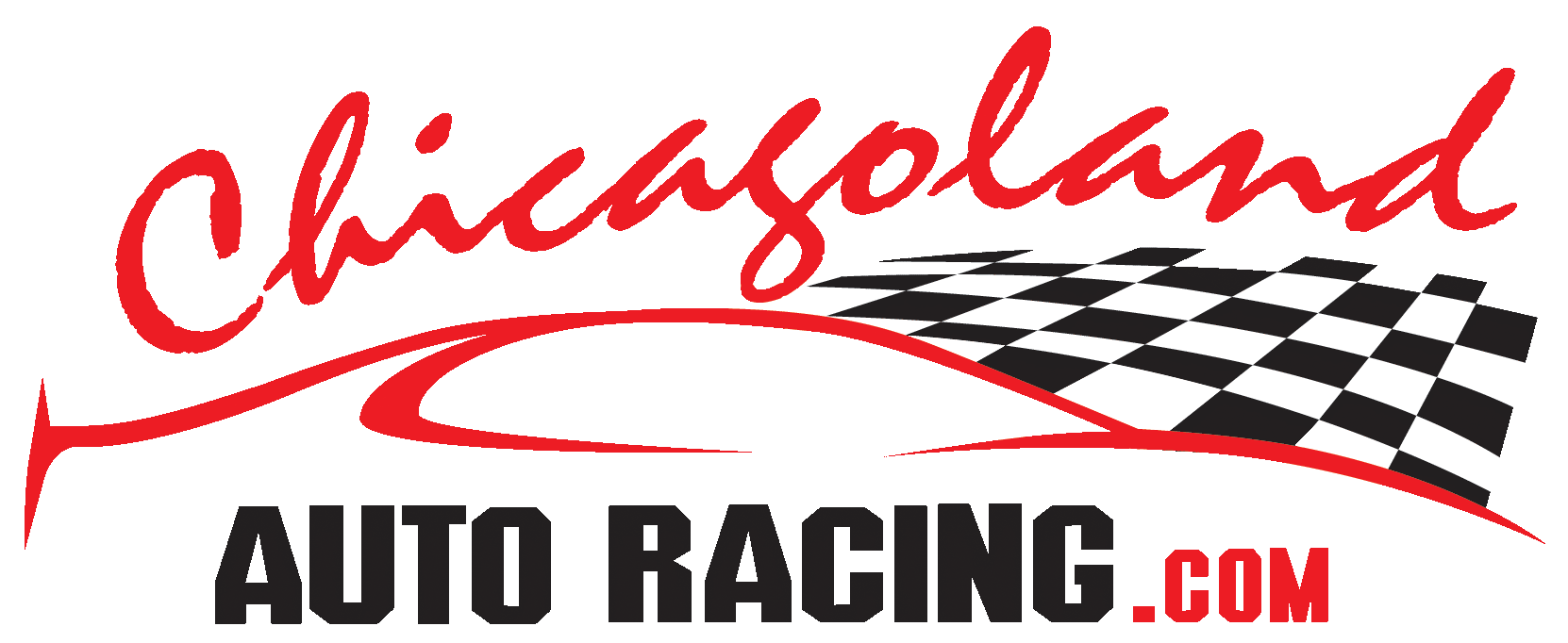 WALLY ZALE, THE HUMAN CYCLONE
By Stan Kalwasinski
Rough and ready Wally Zale was the most prolific winner in open-wheel, midget auto racing during the later part of the 1930's and the beginning of the 1940's, what many consider the "golden era" of midget auto racing. Man-handling his mounts to countless victories at numerous tracks throughout the country, Zale, nicknamed "The Human Cyclone" during his heyday, established a single season feature win record of 67 in 1940.
Zale, who called Chicago home during his winning days in the midgets, put up some big numbers for feature race victories during the 1939, 1940 and 1941 racing seasons. As far as one can tell, Zale garnered 47 wins in 1939, his record setting 67 scores in 1940 and 59 victories in 1941 even though he suffered a broken shoulder at Danville, Ill. in the spring of that year. Racing historian Wilson "Bill" Davis of Ohio had Zale with 178 feature victories before his death.
Zale, a member of the hard-driving "Chicago Gang" during the early days of midget racing in the Midwest, had garnered 65 feature wins in 1936, wheeling his No. 9 outboard-powered midget. The "Chicago Gang" was a tough bunch to reckon with when it came to midget racing before the Second World War. Members included Duke Nalon, Jimmy Snyder, Emil Andres, Cletus "Cowboy" O'Rourke, Bob Muhlke, Ray Richards, Ted Duncan, Tony Bettenhausen and a host of others. Of those drivers named, only Snyder and Bettenhausen lost their lives in auto racing accidents.
Sadly, Zale never lived very long after his amazing winning efforts. On April 25, 1942, Zale and fellow racer Frank Perrone were killed in a two-train/single car crash just west of the intersection of 159th Street (Route 6) and Cicero Avenue in Oak Forest, Ill. The story goes that Zale and Perrone were on their way to a tavern, The Forest Grove Inn in Oak Forest, which was operated by Zale's brother-in-law, Buster Novak.
Harold B. Overstreet reported in the April 30, 1942 edition of the National Auto Racing News edition in The Bergen Herald:
The accident happened early Saturday morning as the two were hurrying to keep an appointment with Judge Brennan, father of Don Brennan, also a midget driver. They were only three blocks from their destination, which was the establishment of Buster Novak, brother-in-law of Wally.
At exactly 1:55 a.m. the signal was flashing the approach of a passenger train on U.S. 6 just a block from Cicero Ave. It attracted the attention of the driver, who was thought to have been Zale. Unaware of a freight train moving on the north bound track, the driver sped over the crossing, striking the freight. The impact was so terrific that two cars were derailed.
It is thought that both were in an attempt to leave the car (a 1942 Ford) which was being dragged along when the fast passenger bore down on the distressed pair, literally tossing the car clear of the right away. Both died instantly with nearly every bone in their body broken.
Buster Novak, the brother-in-law, Judge Brennan and several friends were seated at the Novak tavern just around the corner from the place where the accident occurred waiting for the two drivers. They heard that an accident had happened but did not give it a thought that it could be their guests, and not until 6 o'clock in the morning did they learn of it. It then came from Mary Zale, who was informed by the sheriff.
Some 60 years after Zale's death, Wayne Adams, longtime contributor as a columnist and reporter for Walter Bulls' Illustrated Speedway News, remembers Zale, who was to be the best man at Adams' November, 1942 wedding.
"In my estimation, he was the greatest midget driver of all time," said Adams. "He was as good, if not better, than (Tony) Bettenhausen. The guy could really handle an automobile. The first story I ever wrote in 1940 in December was when I was covering the races at the Amphitheatre and Wally was two laps behind and he won the 100-lap feature. He made up two laps on that Amphitheatre track, which was about a tenth of a mile. God could he handle it."
Adams remembers the Zale/Perrone accident a little differently. "He was killed on his way back from Brennan's tavern," said Adams. "He (Judge Brennan) owned that tavern there on LaGrange Road and a 159th Street. He (Zale) and Frank Perrone were over there in Wally's wife's new car. They left the tavern at God knows when. They were traveling east on 159th Street and hit the freight train. They came over the hill so fast that they couldn't stop. They hit one train and then got hit by another train going the other way. They didn't have a chance. Nobody to this day knows who was driving, whether Wally was driving or Frank Perrone was driving. I think if Wally was driving, he would have missed it somehow."
According to Adams, Zale began his racing career in 1925 at Decatur, Ill., wheeling a "big car" that he had purchased after unsuccessfully trying to talk his way into a "ride." Zale, who was born in Chicago on March 19, 1906, piloted the "big cars" for about 10 years before switching to the midgets in 1936. Adams' records show that Zale during his record-setting year of 1940 "lost" 21 feature races, suffering blown right rear tires while leading.
Walter J. Zale was at the Indianapolis Motor Speedway in 1931, but failed to qualify for the annual 500-mile classic. Teaming up with riding mechanic, Andy Anderson, Zale was unable to put Charles H. Burk's Midway Motor Service, Lycoming-powered, front wheel drive, No. 62 entry into the field. Zale was reported to be in line for a ride in an Art Sparks car at the Speedway in 1940, but Zale's appearance never materialized.
Zale competed in the Elgin National Road Race in 1933. The Elgin road races were held on the roads in and around Elgin, starting in 1910. No racing occurred between 1921 and 1933 when the racing activity was revived one last time as part of the World's Fair in Chicago. On August 26, 1933, Zale drove the Edelweiss Miller Special, completing only two laps of 24 over concrete, gravel and dusty bitumen roads.
Indianapolis was definitely not the scene of Zale's winning accomplishments in auto racing with Zale excelling at small dirt tracks all over the country. Tracks like Chicago's Riverview Speedway, Walsh Stadium in St. Louis, Torrence Speedway and Raceway Park, both located just south of Chicago, and the V.F.W./Motor City Speedway in Detroit were some of the places that Zale excelled at.
Records show Zale, who lived for a time in an apartment on Normal Avenue on Chicago's Southside and, in 1940, a bungalow at 6556 S. Talman Avenue in the city, captured track championship honors indoors on the dirt at the Wisconsin State Fair Coliseum just outside of Milwaukee in 1935. He was the champion at both Walsh Stadium and the V.F.W./Motor City oval in 1936. Tough indoors as well, Zale picked up season title honors at the Detroit Coliseum in 1940, as well as winning the 1940-41 indoor title at Chicago's International Amphitheatre. Zale closed out that season at the Amphitheatre's small dirt oval, located next to the Windy City's famed Stockyards, by winning a l00 lapper and the 40-lap season finale in April of 1941.
Zale was a two-time champion at the Riverview Speedway, located near Addison and Western avenues, adjacent to Chicago's famed Riverview amusement park, winning the titles there in 1939 and 1940. Zale finished ahead of Duncan and Richards in the final Riverview standings in 1940. The long forgotten speed venue was described as a "dustless" fifth of a mile dirt oval. One of the amusement park's roller coasters seemingly stood watch over the inner city race track.
NARN contributor Overstreet wrote after Zale's death: Wally Zale was considered by every driver who had every competed against him as the hardest and toughest driver to ever sit behind a wheel. He had the faculty of mastering any car he ever drove. Many a time other drivers would try out a car and give it up with the excuse it wouldn't handle, but Zale could step into the same car and put in right up front, later saying that it was the nicest handling job he had ever driven.
The 1939 season saw the five race series World's Championship Midget Auto Races held on a high-banked, quarter-mile wooden board erected inside of Chicago's Soldier Field. Zale was among the entries and was slated to wheel a Marchese Brothers-owned midget. Zale never turned a wheel on the Field's wooden quarter, apparently having some type of run-in with the sanctioning body, the American Automobile Association (AAA).
Wrote Overstreet in the June 22, 1939 edition of NARN: The Marchese boys let a perfectly good "doodle" (midget) stand idle because their driver, Wally Zale, had trouble with the association.
Ironically, on the same June night that California's Ronnie Householder claimed the World's Championship at the Chicago arena, Zale garnered top honors in midget feature action in Miami, Fla.
Zale manhandled a number of winning rides during his six-year or so midget career. Included among Zale's machinery was his famous No. 9 outboard, a Floyd "Pop" Dryer midget, his 7up Elto and his "hard-to-beat" black No. 1 Offenhauser-powered midget, wrenched by big Jimmy Triplett, that Zale used on his record setting pace in 1940. Defying superstition, one of Zale's early rides was a bright green colored Evinrude Light Twin Outboard (ELTO)-powered midget with Zale wearing a bright green sweater while racing. In the 1930's, Zale even had a pet monkey at the races, which he named "Dynex" after the very "smelly" fuel lubricant that was used in the outboards at that time.
The Midget, a 1936 midget auto racing publication carried the following story on Zale:
One of the outstanding attractions for fans at all the Midwest tracks is Wally Zale, and not only in wins but personally he is outstanding among the drivers as he stands 6'—1" in height and weights over 190 pounds. He is big and blonde, a hard driver and a crowd pleaser. Wally is a native son of Chicago, and is still single. He has been racing cars for nearly nine years but has been putting the little fellows ahead only for the last year. He says he likes them best because there are more races, more money and more thrills in them.
In the past year he has accounted for 52 wins on outdoors tracks and thirty-five win indoors. Wally says he will stick to the Midwest as long as it is good to him and not head East for new thrill. Of all the tracks he has driven Wally says he is luckiest in Milwaukee. He says he prefers his midget powered with an outboard motor.
The '36 season saw Zale pile up some victories at Chicagoland's Torrence speed plant as well as at the Wolf Lake Midget Speedway, located in Hammond, Indiana, just southeast of the Chicago city limits. Located in an at-the-time unincorporated area between Calumet City and Lansing, Illinois, the Torrence arena, considered by many to be the most elaborate midget racing track in the country at the time, was destroyed by a mysterious fire in September of 1936, after track management tried to bring pari-mutuel betting to the speedway. The track was never rebuilt and rumors persisted that a couple of Zale's fellow competitors had something to do with the track's fiery demise.
From time to time, Zale would leave his Midwest surroundings for a trip to another part of the country. Always a front runner wherever he went, Zale never seemed to be able to duplicate his steady diet of Midwestern winning performances elsewhere.
How Zale would have done in midget racing after World War II is anyone's guess. Like everything else in life, times changed with all those almost identical Kurtis Kraft midgets maybe taking away a little of the driver's edge when it came to the driver/car combo. But who knows what Zale would have been doing as he approached his 40th birthday. Prior to his death, Zale had teamed up with Soldier Field and Raceway Park promoter Art Folz in the promotional end of the sport.
Living at 6229 S. Campbell Ave. in Chicago at the time of his death, Zale was of Lithuanian decent with the family name actually being Zaulevicius or Zaulewicz. Zale's wake was held at his home, which was customary in those days. Church services were held at the Nativity Blessed Virgin Mary Catholic Church in Chicago with burial taking place at St. Casmir's Cemetery in Chicago on April 29, 1942.
In 1991, almost 50 years after Zale's death, his legend resurfaced as Zale was named to the National Midget Auto Racing Hall of Fame, which has found a permanent home at the Angell Park Speedway in Sun Prairie, Wis.
Wally Zale – one of the greats of midget auto racing!
END