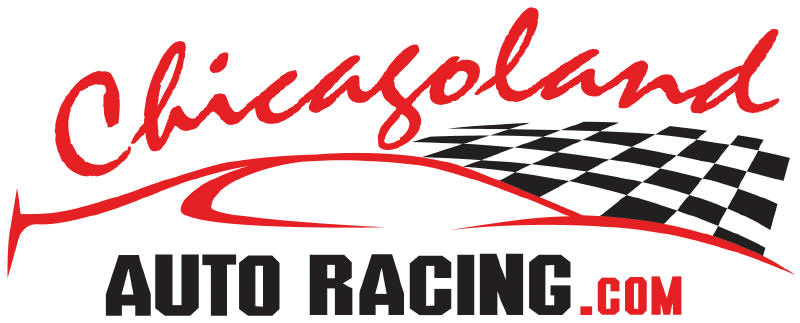 Through the Years – 1988
by Stan Kalwasinski
Tony Izzo, Roger Long and John Knaus were among repeat track champions at Chicago area speedways during the 1988 season.
Izzo, the veteran dirt track campaigner, added another Santa Fe Speedway late model title to his career accomplishments. Izzo, who began wheeling late model cars in the mid 1960s at the dirt track near Willow Springs, captured his ninth late model crown at Santa Fe, making him easily the winningest driver in the track's history. Izzo, who won 12 features at the 'Fe in 1988, scored his fifth Santa Fe track championship in a row. Izzo finished ahead of Jim O'Connor and Jim Partipilo in the final standings.
Tim Boiko drove his Monte Carlo to seven feature wins during the season on his way to winning Santa Fe's sportsman division crown. Other Santa Fe champions that year included Ivan Trent (Short Track American Racers), Jim Herhold (Lighting Rods), Gary Greben (Figure Eight) and Diane Bereckis (Ladies Division).
For the second consecutive year, John Provenzano won Santa Fe's annual National Clay Track Championship 200-lap battle. Provenzano bested Dennis Erb, Sr. and Fred Lofgren as more than 50 entries were on hand.
Open wheel action at Santa Fe saw Sammy and Jeff Swindell both win "A" features during World of Outlaws Sprint Car Series competition. Rich Vogler notched a United States Auto Club (USAC) midget feature during the season.
In addition to his Saturday and Sunday schedule at Santa Fe, Izzo took over the promotional chores at the Kankakee Speedway in 1988. Izzo hosted the stock car racing action at the dirt fairgrounds oval every Friday night after making numerous improvements before the season began. Winning the late model division title, Roger Long, the "racing farmer," won seven feature races during the year although he missed several events at season's end because of engine problems. It was the third Kankakee championship for Long. Other Kankakee titlists included Mike Hollifield (limited late model), Steve McCarty (street stock) and 18-year-old Tony Izzo, Jr. (Nim Rod).
Hollifield, the Indiana stock car pilot also captured the late model season title at the Southlake Speedway in Crown Point, Ind. Eddie Leviner was the track's street stock champ.
Long before his son Chad's success in NASCAR, John Knaus made it two NASCAR Grand American late model titles in a row at the Rockford Speedway. Knaus, who had raced on both pavement and dirt through his career, was a regular in ARTGO and American Speed Association (ASA) competition before returning full-time to Rockford where he raced in the 1970s. Bryan Young was Rockford's American Short Tracker champion. Other Rockford champions were Darrell Williams (limited sportsman), Bryan Sanwick (roadrunner) and Gary Head (figure eight).
Tony Hertko won the late model championships at both the Grundy County Speedway in Morris and at the Illiana Motor Speedway in Schererville, Ind. Putting together a season total of 10 feature wins in his Camaro, Hertko became the first driver since Ed Hoffman in 1983 to win the late model crown at both tracks in the same year. Hertko finished ahead of Rick Kleich, Jr. and Wayne Para in the final Illiana points and Mike Varner and Dan Odell in the Grundy standings.
Second generation racer Ted Musgrave won Illiana's 27th annual Tony Bettenhausen Memorial 100 lapper over Tom Jones, Larry Schuler and Bobby Dotter. A field of 43 entries was on hand with Para grabbing fast time honors.
Winning a total of 11 feature races, sportsman division driver Craig Johnson also won both the Grundy and Illiana championships in 1988. Brett Sontag was Grundy's budget bumper class champion and Larry Middleton, Jr. nailed down the Illiana street stock title.
Mike White drove to 22 feature wins to add his name to the late model champion driver honor roll at Raceway Park near Blue Island. White finished ahead of Jim Johnson and Gary Raven in the points. Hank Pugh burned up the track's hobby stock action, winning 17 features and the division title. Russ Foust picked up mini stock honors and Randy Gifford the spectator class championship.
Sycamore Speedway saw Tom Markham emerge as the super late model champion for 1988. Tom Hughes was named the speedway's late model champion, while Dan Markham won the spectator title and Kim Brazelton the powder puff division crown.
Running a half dozen events at area speedways, the ARTGO Challenge Series saw the first non-Wisconsin driver win the circuit's season championship with Michigan's Butch Miller grabbing the honor. Miller won five ARTGO events in 16 starts. Miller was also the ASA champion in 1988, winning six races of a 16-race schedule. ASA also presented its Grand Marque Series with Indiana's Ray Fullen wining the season championship.
ARTGO co-sanctioned Rockford's annual National Short Track Championships event with the NASCAR All-American Challenge Series. Wisconsin's John Ziegler guided his Thunderbird to the victory in the 303-lap race, besting Scott Hansen and Rich Bickle, Jr.
Local open wheel speedster Bruce Field won a USAC Silver Crown Championship Series event at Indianapolis Raceway Park (Clermont, Ind.) in early July. Field also was a winner in All American Midget Series competition, winning four times, two wins each on the "high-banks" at Indiana's Salem and Winchester speedways.
John Warren won two of seven features held in United Midget Auto Racing Association (UMARA) midget competition to win his second straight UMARA driving crown. Joliet area midget racer Danny Pens won the World Wide Auto Racing midget racing championship. In March, Pens won a USAC midget race indoors at the Rosemont Horizon. Champions for the Midwest Mini-Champ Racing Association were Dubs Davis (A Class) and Ed Zwicky (B Class).
1988