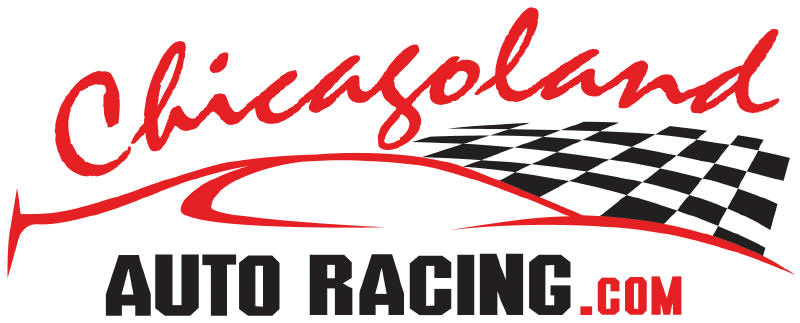 Through the Years – 1963
by Stan Kalwasinski
Late model convertible stock car competition was the rule of thumb at O'Hare Stadium in Schiller Park with Gene Marmor being crowned the track champion at the paved oval. Marmor won 16 feature races in his '63 Chevy "rag top" and bested Erik Johnson and Bill Lutz in the final standings. Piloting a fresh '63 Chevy convertible for car owner Mike Terrafino, Whitey Gerken was the winner of O'Hare's second annual 500-lap classic. Gerken had a nine-lap lead over second place finisher Elmer Musgrave at starter Art Kelly's checkered flag. Rich Davis was the track's cadet (sportsman) division champion.
Bill Cornwall was the late model stock car champion at Raceway Park – the "World's Busiest Track." Beginning the year with a '60 Chevy and upgrading it later to a '63 version, Cornwall finished ahead of Bud Koehler and Ted Janecyk in the final points, winning 18 features along the way. Jerry Kemperman won the speedway's 300-lap battle in Dave Roulo's battered, but fast, '63 Chevy, defeating Don Oldenberg and Cornwall in the marathon run. Ray Freeman was the track's claiming division champion, winning 13 feature races.
Rabon Hinkle and his 1956 Mercury were champions in the late model action at Illiana Motor Speedway. Hinkle bested Ed Wilkie and brother, Raleigh Hinkle, in the Steel City Racing Association competition that began in late July. Paul Goldsmith and his Norm Nelson-owned '63 Plymouth were the winners of the USAC-sanctioned Tony Bettenhausen Memorial 100 lapper. Earlier in the year, Goldsmith, in a Ray Nichels-prepared '63 Pontiac, was also a USAC winner at Illiana over Nelson and A.J. Foyt. Elmer Musgrave and his '63 Mercury captured another USAC go at Illiana in late June ahead of Nelson. IMCA sprint cars took to the paved Illiana half-mile in May with Ohio's Jim McCune winning a 25-lap feature over Johnny White and Gordon Woolley.
In a 1963 ½ fastback Ford, Curtis Turner, serving a suspension from NASCAR, won a USAC stock car race on the road course at the Meadowdale International Raceways in Carpentersville on July 28, finishing ahead of Don White. The race was shortened (225 miles from an original 250 miles) because of darkness and the track surface breaking apart. Later in the year, Rick Kleich in a '62 Chevy would win an "open competition" 100-mile stock car race at Meadowdale over Bill Shoulders and Eddie Meyer.
Sal Tovella and his '63 Chevy II were the "top guns" in stock car racing at Chicago's Soldier Field. Bob Chapman gave Tovella plenty of competition. Tovella won the 100-lap Mid Season Championship and Ted Hane won the 50-lap "season finale" on July 28 as Hane and his Ford Fairlane bested Rich Sundling and Tovella. Jerry Bloom was the track's novice division titlist.
A former stock car champion at Soldier Field, Fred Lorenzen of Elmhurst was voted NASCAR's Most Popular Driver. Lorenzen and his Holman Moody Ford won six Grand National races and became the first NASCAR driver to ever win over $100,000 in a single season.
Bill Van Allen and his Studebaker Lark garnered top laurels on the dirt at Santa Fe, winning 20 features at the "track of clay." Rich Clement won Santa Fe Speedway's big 200-lap event. Gene Bragg picked up six main event victories on his way to Santa Fe's sportsman division title. Johnny Reimer (modifieds) and Dennis Burgan (sportsman stock cars) were the "top guns" on the dirt at the Waukegan Speedway. Larry Cope picked up season honors in the modified coupe class at Broadway Speedway in Crown Point, Ind., while Dave Whitcomb was the kingpin in the coupe action at the Rensselaer (Ind.) fairgrounds dirt oval. Danny Guth in Bill Carr's Ford won Rensselaer's 100-lap Season Championship race.
Al Shear won the Forest City 200 at the Rockford Speedway in September. Former two-time track champion, Red Aase, a 12-year stock car veteran, again won season track championship honors ahead of "rookie of the year" Willie Reints. Chuck Stoudt became Sycamore Speedway's first stock car champion.
Russ Sweedler, wheeling Bob Steffes' Chevy II-powered open wheeler, was the champion in the United Auto Racing Association (UARA) midget ranks. With UARA racing weekly at the Joliet Memorial Stadium, Sweedler won 11 feature races on his way to the title. Sweedler finished ahead of veteran Ray Elliott and Bob Hauck in the final point standings. Henry Pens won a 50-lap UARA midget feature at the Mazon Speed Bowl on the Fourth of July ahead of Jerry Matter. Veteran Harry Turner won an open competition midget feature at Mazon in September.
Johnny Riva and Chuck Rodee won USAC midget races at Soldier Field. Don Branson was a USAC midget winner at the Rockford Speedway, while Ronnie Duman and Bobby Grim scored USAC midget victories indoors at Chicago's International Amphitheatre in January. Indoor drag racing was also held at the Amphitheatre during the winter months.
1963