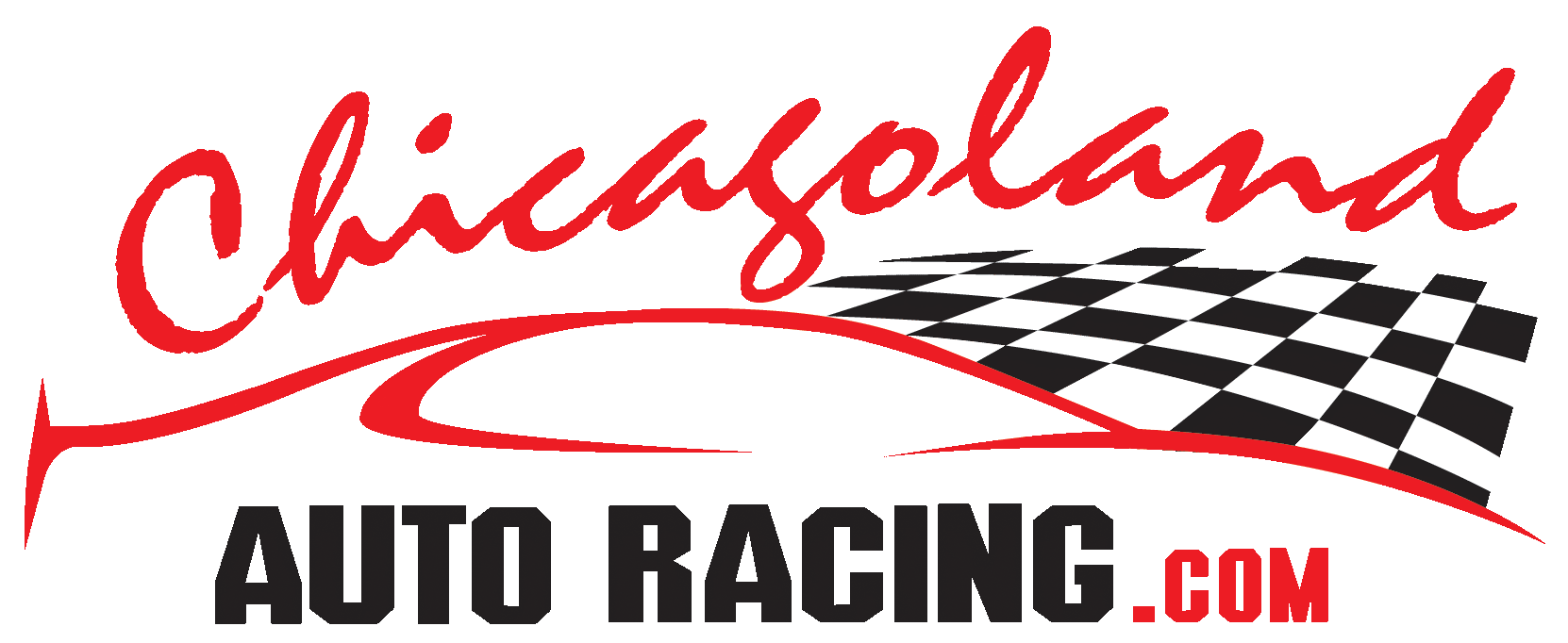 THROUGH THE YEARS ... 1949
By Stan Kalwasinski
The 1949 racing season around the Chicagoland area was a year of transition. Midget racing seemed headed to an even more downward spiral, while hot rod racing, which shot to strong popularity in 1947 and '48 was fizzling with stock car racing moving in and taking over the No. 1 spot.
Raceway Park on U.S. Highway 54 (Ashland Ave.) near Blue Island ran a total of 59 race meets during 1949. Of that total, 21 were midget shows, 28 stock car races, seven motorcycles and three hot rods events. Blue Island's Bud Koehler was the track champion in both the midget and stock car ranks at the short quarter mile dirt and brick dust surface oval.
The 28-year old Koehler started the season using a Ford V8 in his midget, but later switched to Offenhauser "Offy" power, while a '40 Ford was Koehler's victory ride in the stock cars. Both cars carried Koehler's familiar "77" number.
Koehler narrowly defeated Indiana's Gene Hartley in the final midget standings. Koehler won four midget headliners, while Hartley won five. Texan Lloyd Ruby won three features, including the 50-lap Mid Season Championship race in the Bob Nowicke-owned Offy on July 30. The fists were flying after the race. Koehler was "pressing" Ruby for the lead and when the checkered flag fell both drivers tangled with drivers and crews getting into a little "fisticuff" action on the track.
Other midget feature winners included Johnny Roberts, Byron Fisher, Harry Turner, Chuck Vogel, Mike O'Halloran and Clyde Young, who won the midget season opener on April 23. Stock car driver Bill Van Allen struggled to qualify a V8 midget during the Raceway opener.
With record crowds watching, Koehler notched eight stock car feature wins. Other stock car main event winners included Ed Sheeler, Hal Ruyle, Bill Yancey, Don Odell, Chuck Scharf, Frank Mike, Eddy Anderson, Bob Meyers, Harvey Sheeler, Bob Pronger and Van Allen. One late-season date in October featured separate afternoon and evening stock car shows with Yancey winning the 25-lap feature in the afternoon and Odell winning the evening's 25 lapper.
Odell in a '40 Ford was the winner of the track's second annual 300-lap Classic. Running non-stop, Odell bested Chet Ogrentz, Al Knoebel and Van Allen on October 30 before a crowd of some 6,000 fans. A week later, the Joliet driver repeated his non-stop performance, racing to victory in another 300-lap contest at Springfield, Ill. The next day, November 6, Odell made it three 300-lap victories in a week's time, this time winning, again non-stop, at Peoria, Ill.
The Championship Stock Car Club, operated by Scharf and Anderson, also ventured to Indianapolis' 16th Street Speedway and the Lafayette (Ind.) Speedway Stadium.
California's Eddie Haddad posted seven straight American Automobile Assoication (AAA)-sanctioned midget racing victories at Chicago's Soldier Field. Haddad's seventh victory was the Field's annual Park District Police Benevolent Race. Johnnie Parsons won the "season opener" at Soldier Field on Wednesday night, June 8, ahead of Sam Hanks and Johnnie Tolan. Sadly, Haddad would die from injuries suffered in a midget racing crash in October at California's Gilmore Stadium. Indiana's George Tichenor captured the 100-lap Soldier Field Classic in September.
Hot rod and stock car racing also made up the racing schedule at Soldier Field during the '49 campaign. Pat Flaherty, Willie Sternquist, Chet Bingham, Dick and Jim Rathmann were among the winners in the hot rod competition, while Gilbert "Skippy" Michaels, Sternquist, Jim Rathmann, Jay Frank, Al Swenson and Flaherty won in the stock cars. Nearly 50,000 fans witnessed Sternquist of Evanston win a 20-lap stock car main event in late September. Michaels was crowned the '49 Soldier Field champion.
Ray Elliott and his two-tone green Ford V8-powered midget owned by Leo Melcher were a "handful to beat" in United Auto Racing Association (UARA) competition. Elliott seemed to win at all the UARA "stops" including Streator, Peotone, Harvard, Kankakee and Warsaw, Ind. The UARA midgets also raced at Chicago's Gill Stadium and at the new Waukegan Speedway Park.
The new quarter mile dirt oval at Waukegan, under the direction of the Merlo Brothers—Dom and Frank, opened on Sunday afternoon, September 4. Midget racing sanctioned by the Midwest Auto Racing Association was on tap with Harry Turner, Chuck Marshall and Ernie Zartler winning heat races before the feature race was rained out. By the end of the season, stock cars would also be featured at the new track.
Stock car racing was also featured at the half-mile Aurora Downs horse track and at the new quarter mile dirt oval located at the Kankakee Fairgrounds. May 30 saw the Kankakee facility host an unusual 50-lap stock car road race, utilizing both of Kankakee's tracks—the half mile and quarter mile. George Klupping of Maywood won the event, followed by Eddy Anderson and Harvey Sheeler.
Raceway Park's Jenin Brothers—Nick and Pete promoted a midget race at the Lake County Fairgrounds in Crown Point, Ind. on May 29 with Harry Turner winning the main event. Another Indiana track, Harry Molenaar's half-mile Schererville Speedway saw Al Fleming win a 25-lap"big car" feature race on the dirt on Sunday afternoon, June 26. Bobby Grim came home second and Fritz Tetgmeier third in the Bill Herod and Chuck Frame-promoted event. Herod and Frame, a former driver, also presented an exhibition midget race with Ralph Pabst being the winner. On July 17, UARA midgets raced at the New Schererville Speedway with Tony Saylor and his Kozy V8 Ford Special winning a 50-lap feature, besting Walter Johnson, Hank Nykaza and Ray Elliott in Leo Melcher's V8 midget. 18 cars started the feature with Wayne Adams handling the announcing.
Early in the year, Ralph Pratt and Mike O'Halloran dominated the indoor midget racing action at the International Amphitheatre. Pratt and his Jim White Special were crowned indoor champs for the '49 season. Aaron Woodard won the season-ending 100-lap indoor finale ahead of O'Halloran and Norm Nelson. Detroit's Frank Luptow was a winner in IMCA sprint car competition at Aurora Downs after earlier setting a new qualifying record.
Rockford Speedway saw AAA midgets and Andy Granatelli's "Hurricane" hot rods compete on a weekly basis. Jim Rathmann was the year's Rockford titlist. Granatelli's hot rods and stocks also ventured to the Milwaukee Fairgrounds quarter-mile for weekly competition. With Art Kelly handling the flagging duties, Dick Rathmann won Milwaukee's 100-lap hot rod season finale. Tony Bettenhausen of Tinley Park won two100-lap AAA-sanctioned Champ Car races during the year, scoring wins at DuQuoin, Ill. and Detroit, Mich. Late in the year, Bill Seaman, a veteran of over 20 years of racing, died from injuries suffered in a hot rod crash at the half-mile Prather Field track in DeKalb.
END