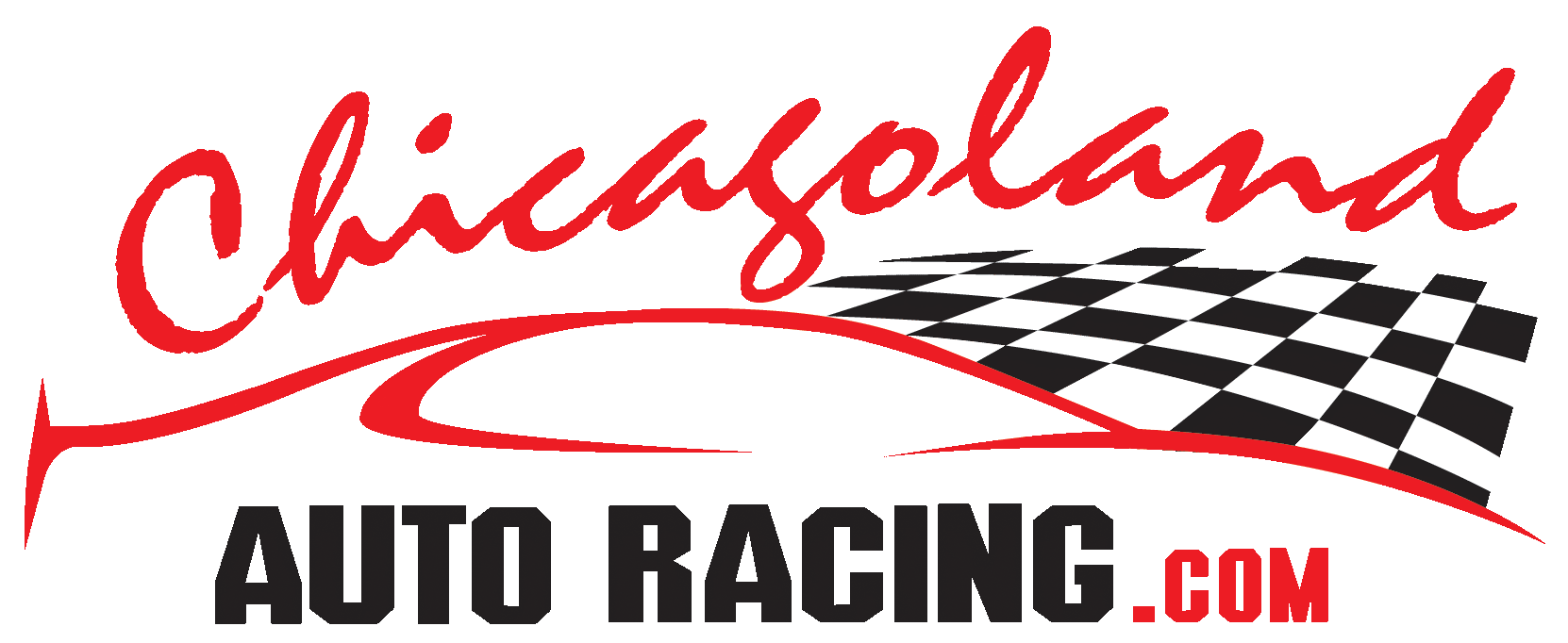 THROUGH THE YEARS ... 1946
By Stan Kalwasinski
With World War II behind us, auto racing was ready for a full season of activity in 1946. Before the season began, Soldier Field's old cinder track received a complete facelift as over 1,000 tons of asphalt was poured with a new flat quarter-mile paved track now circling the huge arena's football field. Art Folz and his Chicago Auto Racing Association hosted a total of 12 events at the Chicago lakefront stadium with most of the nation's best drivers seeing action.
Ted Duncan and his Johnny Pawl-owned and wrenched, Offenhauser-powered midget captured season championship honors at Soldier Field, winning two features during the season, including the first annual Chicago Park District Police Benevolent Race. Held on Sunday afternoon, October 20, the 50-lap season finale saw Duncan grab top honors over Ralph Pratt. A crowd of some 30,000 fans saw Duncan pass Pratt for the lead on the last turn and race to the checkered flag. Following Duncan and Pratt were Joe Garson, Henry Banks, Mike O'Halloran and Sam Hanks.
A total of 65 cars were on hand for the event with only 25 cars competing in the preliminaries, all looking for a starting spot in the 12-car feature. Pratt was the afternoon's fastest qualifier with a lap of 17.41 seconds. The event carried such importance that seven "West Coast" cars were flown in the day before. A C46 cargo airliner arrived at the Chicago Municipal Airport with "Offy"-powered race cars for Garson, Banks, Hanks, Eddie Haddad, Perry Grimm, Mack Hellings and Duane Carter.
Garson, the West Coast speedster who drove for legendary driver Rex Mays, won a total of four main events at the Field. Carter won two with Wisconsin's Frank Burany, Tony Bettenhausen, Bob Muhlke and Ray Richards each scoring one win apiece. Burany's win came in the 100-lap Title race on September 15 before another crowd of around 30,000. With over a $13,000 purse at stake, Burany bested Muhlke and Richards. Duncan won the season's other 100-lap chase at Soldier Field on August 4 over Burany and Carter. Nearly 35,000 fans paid into the record purse of just over $15,000. Cletus "Cowboy" O'Rourke was named the "B" Class champion with the Cowboy pocketing three wins during the campaign.
Midget car owner Rudy Nichels promoted Raceway Park near Blue Island during the '46 season. O'Halloran, the Lansing, Ill. charger, and Bettenhausen, the Tinley Park racer, each won seven feature races during the 22-race season. Grabbing the Raceway Park championship, O'Halloran, like Bettenhausen, used several different cars to score his victories including the Tomshe Offy No. 1, the black Nichels Offy No. 1 and the Nichels Offy No. 7. Myron Fohr and Richards each picked up two features apiece, while Burany, Duncan, Carter and Duke Nalon each won a single main event. A season finale 50 lapper on October 13 saw Bettenhausen in the Acme Offy No. 5 score the win ahead of Pete Romcevich and Ernie Gesell. Johnny Roberts was crowned the track's "B" Class champion.
O'Halloran also scored wins at Olympic Stadium in Kansas City, Ohio's Ft. Miami Speedway, Fairbury, Ill., the Milwaukee quarter-mile, and at the Crown Point Fairgrounds. Chicago's Gus Klingbiel was named the midget racing track champion at the new South Bend (Ind.) Motor Speedway.
A number of area drivers would compete in the Indianapolis 500 in '46 with Emil Andres turning in a fourth place finish for the best performance by a local driver. Other familiar names in the lineup included Bettenhausen, who finished 20th, Danny Kladis (21st), Nalon (22nd) and Paul Russo (33rd). Russo was seriously injured and spent months recuperating. On October 6, Bettenhausen would win a 100-lap American Automobile Association-sanctioned Champ Car race at Goshen, N.Y.
Sadly, Pete Nielsen of Milwaukee would be fatally injured during an early season midget race at the Crown Point fairgrounds oval. Besides being a top driver, Nielsen was considered to be a top car-builder and fabricator. He was 36 years old when he perished in the early May crash.
The season came to an end with the midgets racing indoors at Chicago's International Amphitheatre. O'Halloran won two indoor main events with Bettenhausen claiming one before 1947 rolled around.
END